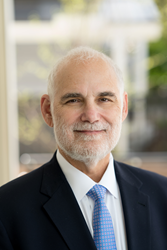 These are really invaluable presentations for anyone in an industry like ours
ASHEVILLE, N.C. (PRWEB) November 05, 2018
The NCACPA Symposium, now in its 79th annual edition for 2018, can add another guest to its list of attendees: American IRA, a Self-Directed IRA administration firm based in Asheville, announced their plans to attend. The event, to be held in Greensboro, will cover a wide range of financial issues related to the CPA world, including taxes, business, accounting, and legal compliance.
"We at American IRA find that attending these events gives us two major advantages," said Jim Hitt, CEO of American IRA. "First, it allows us to learn about what's going on in the industry. Regulations are always changing, and an effective Self-Directed IRA administration firm has to stay on top of these changes if it's going to offer the highest quality services to its clients. Second, it gives us a chance on a personal level to go out and meet with other people in the same industry. Both are equally important as it relates to being a member of the business community in North Carolina."
The NCACPA—short for North Carolina Association of Certified Public Accountants—has been holding this symposium for 79 years now. American IRA is currently listed as a "gold sponsor" of the program, which is expected to cover topics like LLCs, partnerships, S corporations, as well as the latest tax cuts from the Federal government and how they might impact CPAs and other people in the financial industry.
The NCACPA will hold the event from November 12-14 at the Grandover Resort & Conference Center in Greensboro. Expected subjects of presentations include federal tax updates for individuals, family tax law changes, updates in the construction industry, and more.
"These are really invaluable presentations for anyone in an industry like ours," said Jim Hitt. "As experts, we have to be able to provide the infrastructure that makes it possible for people to handle an IRA the right way. And on our end, that means that we'll have to know the answers to their questions. Obviously, we're not there to give out investment advice—we're there to facilitate and administrate. But events like these help us do our job to the utmost of our ability."
For more information, visit American IRA's site at http://www.AmericanIRA.com or call 866-7500-IRA. Those interested in the NCACPA Symposium can also visit ncacpa.org.
"About:
American IRA, LLC was established in 2004 by Jim Hitt, CEO in Asheville, NC.
The mission of American IRA is to provide the highest level of customer service in the self-directed retirement industry. Jim Hitt and his team have grown the company to over $400 million in assets under administration by educating the public that their Self-Directed IRA account can invest in a variety of assets such as real estate, private lending, limited liability companies, precious metals and much more.
As a Self-Directed IRA administrator, they are a neutral third party. They do not make any recommendations to any person or entity associated with investments of any type (including financial representatives, investment promoters or companies, or employees, agents or representatives associated with these firms). They are not responsible for and are not bound by any statements, representations, warranties or agreements made by any such person or entity and do not provide any recommendation on the quality profitability or reputability of any investment, individual or company. The term "they" refers to American IRA, located in Asheville and Charlotte, NC."