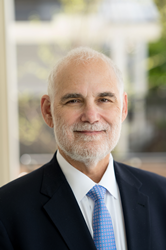 Other asset classes, such as private mortgage lending, tax liens and certificates, oil and gas projects, and private equity make it possible for individuals to broaden their horizons beyond the stock market
ASHEVILLE, N.C. (PRWEB) March 29, 2019
When the going gets tough, do the tough get going? That may be the case, but what specific strategies can investors use when there are tough economic times and periods of slow economic growth? As a recent post at American IRA pointed out, the economy grew at an annual rate of 3.5 percent during the 3rd quarter of 2018. Despite the positive unemployment numbers, those with Self-Directed IRAs should use the prosperous times to prepare for an uncertain future.
According to the post, one of the best ways to do that is through diversification. As the post points out, a number of issues—such as the Federal Reserve potentially raising interest rates further, "tapping the brakes" on the economy—can make it more difficult to realize high-quality returns in one's investment portfolio. That means some investors may turn to a Self-Directed IRA to expand the assets available within their portfolio, using other asset classes like precious metals and real estate to shore up their holdings.
"What people see in the good economic times is that everything's working," said Jim Hitt, CEO of American IRA. "But the wisest investors realize that just is the case with the bad times, the good times are not slated to last forever. What's up must come down. That means that there's never a better time to prepare for the future financially than when the times are good. And a Self-Directed IRA can be one of the most valuable available tools for doing just that."
The post explains that other asset classes, such as private mortgage lending, tax liens and certificates, oil and gas projects, and private equity make it possible for individuals to broaden their horizons beyond the stock market. That means that these investors can diversify for the tough times—in which case, they will feel much more prepared for uncertain economic news dominating the headlines.
For more information on what diversification means with a Self-Directed IRA, be sure to visit the blog post at http://www.AmericanIRA.com or call 866-7500-IRA.
"About:
American IRA, LLC was established in 2004 by Jim Hitt, CEO in Asheville, NC.
The mission of American IRA is to provide the highest level of customer service in the self-directed retirement industry. Jim Hitt and his team have grown the company to over $400 million in assets under administration by educating the public that their Self-Directed IRA account can invest in a variety of assets such as real estate, private lending, limited liability companies, precious metals and much more.
As a Self-Directed IRA administrator, they are a neutral third party. They do not make any recommendations to any person or entity associated with investments of any type (including financial representatives, investment promoters or companies, or employees, agents or representatives associated with these firms). They are not responsible for and are not bound by any statements, representations, warranties or agreements made by any such person or entity and do not provide any recommendation on the quality profitability or reputability of any investment, individual or company. The term "they" refers to American IRA, located in Asheville and Charlotte, NC."