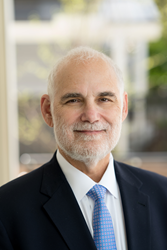 It is important to get a sense of the context when it comes to evaluating real estate
CHARLOTTE, N.C. (PRWEB) October 21, 2018
Despite some slowdown in investment activity as of late, the North Carolina real estate market is showing signs of resilience in the latest numbers. That's according to the recent post at American IRA, a Self-Directed Real Estate IRA administration firm based in North Carolina. Quoting numbers from CBRE and Real Capital Analyst, the Self-Directed IRA administration firm pointed to a small slip in the total multi-family investment numbers over the same numbers from the second quarter of the previous year—but despite the slip, there may still be opportunities in the market.
"However," the post noted, "the high-rise market continues to attract strong investment activity, with 12.4 billion in sales marking an increase of 12.2 percent on a year-over-year basis."
That suggests mixed results for an economy recently hit by the powerful Hurricane Florence—a storm that left untold amounts of flood damage and could affect the region for years to come. However, in this context, the real estate market continued to show signs of strength before that storm, suggesting that the investment activity means that there are both investors and purchasers out there with money to put back into a market ravaged by storms.
"It is important to get a sense of the context when it comes to evaluating real estate," said Jim Hitt, CEO of American IRA. "And what we see here is a broad context of underlying strength for North Carolina real estate. Those people who want to invest in real estate for retirement purposes know that they have to take on a long-term approach. And these numbers suggest that there is still plenty of fuel left in the tank when it comes to the long-term future of the North Carolina real estate region."
American IRA's outlook on the real estate market shows that there are also opportunities for investors willing to go beyond just one type of real estate, as the rise of "high-rise" real estate has suggested plenty of opportunities for future growth.
For more information, visit the blog at http://www.AmericanIRA.com or call 866-7500-IRA.
"About:
American IRA, LLC was established in 2004 by Jim Hitt, CEO in Asheville, NC.
The mission of American IRA is to provide the highest level of customer service in the self-directed retirement industry. Jim Hitt and his team have grown the company to over $400 million in assets under administration by educating the public that their Self-Directed IRA account can invest in a variety of assets such as real estate, private lending, limited liability companies, precious metals and much more.
As a Self-Directed IRA administrator, they are a neutral third party. They do not make any recommendations to any person or entity associated with investments of any type (including financial representatives, investment promoters or companies, or employees, agents or representatives associated with these firms). They are not responsible for and are not bound by any statements, representations, warranties or agreements made by any such person or entity and do not provide any recommendation on the quality profitability or reputability of any investment, individual or company. The term "they" refers to American IRA, located in Asheville and Charlotte, NC."