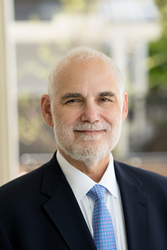 A Self-Directed IRA is freedom
ASHEVILLE, N.C. (PRWEB) October 17, 2018
Usually, investors with a Self-Directed IRA are looking to "go green" by building plenty of funds in their retirement portfolio. But there may be another way for them to "go green" by using a Self-Directed IRA, according to a recent post at http://www.AmericanIRA.com.
According to a recent study in the Harvard Business Review, environmentally-conscious businesses find themselves ahead of other businesses when it comes to both new environmental regulations and pressure from the public. The post at American IRA highlights the fact that some investors have the opportunity to do the same with a Self-Directed IRA, including using raw land for solar panels, wind turbines, and other energy-efficient opportunities that might be better for the environment.
Both residential and commercial real estate properties can be eligible for use in a Self-Directed IRA, the post notes, which can be beneficial for those who want to pair their environmentalism with retirement funds.
"A retirement investor does not have to be solely about building wealth," said Jim Hitt, CEO of American IRA. "At least, not personal wealth. A retirement investor can also use their retirement funds to improve the world around them. Investing in green technology, quality real estate, and being committed to make a difference are all possibilities when someone holds a Self-Directed IRA."
The post also notes that the tax protections, deferrals, and savings with a Self-Directed IRA can potentially maximize the funds available for high-quality "Green" investments. The post detailed more than a few different investment types and noted that the freedom of a Self-Directed IRA tends to allow more diversification and flexibility for investors who want to invest in more than simple stocks and bonds.
"A Self-Directed IRA is freedom," said Jim Hitt. "That means freedom to live life on your terms. And if you make environmentalism a priority, a Self-Directed IRA is one vehicle through which you might achieve a better world for those around you. It does not have to be all dollars and cents—but a Self-Directed IRA can help in that department as well."
For more information, visit the post at http://www.AmericanIRA.com or call 866-7500-IRA.
"About:
American IRA, LLC was established in 2004 by Jim Hitt, CEO in Asheville, NC.
The mission of American IRA is to provide the highest level of customer service in the self-directed retirement industry. Jim Hitt and his team have grown the company to over $400 million in assets under administration by educating the public that their Self-Directed IRA account can invest in a variety of assets such as real estate, private lending, limited liability companies, precious metals and much more.
As a Self-Directed IRA administrator, they are a neutral third party. They do not make any recommendations to any person or entity associated with investments of any type (including financial representatives, investment promoters or companies, or employees, agents or representatives associated with these firms). They are not responsible for and are not bound by any statements, representations, warranties or agreements made by any such person or entity and do not provide any recommendation on the quality profitability or reputability of any investment, individual or company. The term "they" refers to American IRA, located in Asheville and Charlotte, NC."