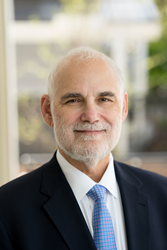 Not only is this real estate market hot, but it also shows signs of continuing that kind of growth in the future
CHARLOTTE, N.C. (PRWEB) September 10, 2018
Real estate has been in a hot market as of late, offering potentially great returns to those who have held substantial assets. That is been particularly true in Charlotte, North Carolina, with recent sales figures showing an average sales price of a home moving up to almost $300,000. That jump over the previous year—about 11%--has put a highlight on the Charlotte market. According to American IRA, it may be an ideal market for Real Estate IRA investors looking to capitalize on the boom.
With a Self-Directed Real Estate IRA, investors can utilize the tax protections of an IRA but still make investments in property such as rental homes. That allows investors to put together a more diversified asset portfolio for retirement. Charlotte, NC might just be one of the best locations for this kind of account. As the recent article at American IRA noted, the higher prices near Charlotte point to the fact that it can be difficult to find homes available for sale around Charlotte. The decreased supply could continue to put upward pressure on prices—which may create more demand from renters.
"With this post, we wanted to highlight one of our homes," said Jim Hitt, CEO of American IRA—which holds offices in Charlotte, NC. "Not only is this real estate market hot, but it also shows signs of continuing that kind of growth in the future. People who utilize a Self-Directed Real Estate IRA should know about markets like these and do their due diligence. Anyone living near Charlotte may find that they're looking at a booming market, right in their own backyard."
With a Self-Directed Real Estate IRA, Jim Hitt notes, investors can invest in a range of real estate assets, which is not limited to single family rental homes. Multi family rental properties as well as a range of real estate assets can be held within a Self-Directed Real Estate IRA.
"There are a lot of options," said Jim Hitt. "But it is important to know your market. That is why we wanted to introduce this market to so
many people—it may be one of the best ones out there."
For more information about the Self-Directed Real Estate IRA, visit http://www.AmericanIRA.com or call 866-7500-IRA.
"About:
American IRA, LLC was established in 2004 by Jim Hitt, CEO in Asheville, NC.
The mission of American IRA is to provide the highest level of customer service in the self-directed retirement industry. Jim Hitt and his team have grown the company to over $400 million in assets under administration by educating the public that their Self-Directed IRA account can invest in a variety of assets such as real estate, private lending, limited liability companies, precious metals and much more.
As a Self-Directed IRA administrator, they are a neutral third party. They do not make any recommendations to any person or entity associated with investments of any type (including financial representatives, investment promoters or companies, or employees, agents or representatives associated with these firms). They are not responsible for and are not bound by any statements, representations, warranties or agreements made by any such person or entity and do not provide any recommendation on the quality profitability or reputability of any investment, individual or company. The term "they" refers to American IRA, located in Asheville and Charlotte, NC."