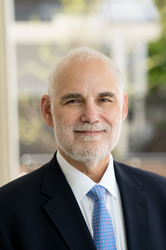 Finding high-returning investments sometimes means going beyond just internationalizing your stock portfolio
CHARLOTTE, N.C. (PRWEB) April 19, 2019
What do correlation and diversification mean when it comes to retirement investing? According to a recent post at American IRA, a Self-Directed IRA administration firm based in North Carolina, one of the main advantages to a Self-Directed retirement account is its flexibility. While holding to the tax advantages of usual IRA accounts, self-directed investing can allow an investor to broaden their asset classes, which can mean separation from the public stock market and an increased independence.
Diversification is usually achieved—for most investors—with a broad range of exposure to the stock market. That means different types of stocks. But what about different types of investments? That's what a Self-Directed IRA can mean for investors, who want to explore beyond stocks and try real estate, precious metals, private company holdings and more.
According to the post, "Buying international stocks is no longer the diversifier it once was. During the 80s, the correlation coefficient between international and U.S. stocks was less than 0.50. That is, international stocks offered a meaningful way to maintain exposure to the long-term expected returns, while even a small addition of these more volatile assets could help offset the short-term volatility of the S&P 500."
What does this mean for the ordinary investor? It means that they may need to think outside the traditional box to find the kinds of returns they need to build wealth for retirement.
"Finding high-returning investments sometimes means going beyond just internationalizing your stock portfolio," said Jim Hitt, CEO of American IRA. "With a Self-Directed IRA, investors can gain access to a far greater range of assets that will change their financial destiny. Well-placed investments can yield extraordinary returns and diminish the overall dependence that an investor has on the stock market."
That means that diversification can help improve the returns of some investors, all while providing more peace and stability for the long-term future. For more information, visit http://www.AmericanIRA.com or call 866-7500-IRA.
"About:
American IRA, LLC was established in 2004 by Jim Hitt, CEO in Asheville, NC.
The mission of American IRA is to provide the highest level of customer service in the self-directed retirement industry. Jim Hitt and his team have grown the company to over $400 million in assets under administration by educating the public that their Self-Directed IRA account can invest in a variety of assets such as real estate, private lending, limited liability companies, precious metals and much more.
As a Self-Directed IRA administrator, they are a neutral third party. They do not make any recommendations to any person or entity associated with investments of any type (including financial representatives, investment promoters or companies, or employees, agents or representatives associated with these firms). They are not responsible for and are not bound by any statements, representations, warranties or agreements made by any such person or entity and do not provide any recommendation on the quality profitability or reputability of any investment, individual or company. The term "they" refers to American IRA, located in Asheville and Charlotte, NC."