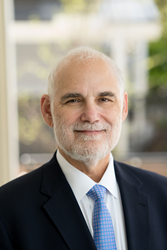 a beneficiary on a Self-Directed IRA could stand to receive many of the tax-advantaged savings originally held in the account
ASHEVILLE, N.C. (PRWEB) October 03, 2018
With the Self-Directed IRA, most people think about what it means for retirement—the ability to build funds over time that are protected or deferred from taxation. But a Self-Directed Inherited IRA can be something else entirely. In this case, a beneficiary on a Self-Directed IRA could stand to receive many of the tax-advantaged savings originally held in the account. This can make the Self-Directed IRA more complicated, but according to a recent post at American IRA, it does not have to be.
Inheriting a Self-Directed IRA can actually be a simple scenario, the post writes, especially in the case of inheriting an IRA from a spouse. The earnings in such an account can continue to grow on a tax-deferred basis, which makes this kind of inheritance very beneficial to the person who receives it. This is one way in which someone with a Self-Directed IRA can ensure that their loved ones are taken care of.
"We at American IRA often focus on the retirement aspect of these accounts," said Jim Hitt, CEO of American IRA. "After all, retirement is in the name. But there is an estate planning aspect to Self-Directed IRAs as well—and that is what people need to know about. This most recent post helped us highlight exactly what sorts of scenarios can happen in the event that the holder of a Self-Directed IRA were to pass suddenly."
Non-spouse beneficiaries would need to pay income taxes on distributions from an inherited Traditional IRA, according to the post. And a Self-Directed Inherited IRA cannot be rolled into an existing Self-Directed IRA. Additionally, the non-spouse beneficiary would be expected to begin taking distributions from the account quickly—these distributions can extend the income and land that income in a higher tax bracket.
Because of these complications, Jim Hitt recommends that people with Self-Directed IRAs do more research to understand what a beneficiary may look at after receiving a Self-Directed Inherited IRA. For more information, visit http://www.AmericanIRA.com or call 866-7500-IRA.
About:
American IRA, LLC was established in 2004 by Jim Hitt, CEO in Asheville, NC.
The mission of American IRA is to provide the highest level of customer service in the self-directed retirement industry. Jim Hitt and his team have grown the company to over $400 million in assets under administration by educating the public that their Self-Directed IRA account can invest in a variety of assets such as real estate, private lending, limited liability companies, precious metals and much more.
As a Self-Directed IRA administrator, they are a neutral third party. They do not make any recommendations to any person or entity associated with investments of any type (including financial representatives, investment promoters or companies, or employees, agents or representatives associated with these firms). They are not responsible for and are not bound by any statements, representations, warranties or agreements made by any such person or entity and do not provide any recommendation on the quality profitability or reputability of any investment, individual or company. The term "they" refers to American IRA, located in Asheville and Charlotte, NC.