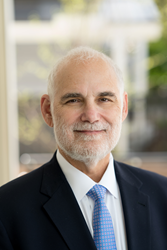 A passive investor can utilize a Self-Directed IRA to hold shares in private companies without directly controlling those companies
CHARLOTTE, N.C. (PRWEB) November 24, 2018
A Self-Directed IRA often requires more active work on the part of an investor. Because the investor is in control of this portfolio, they often have to handle the due diligence on each investment themselves. But what is the appropriate amount of activity for investors who hold a Self-Directed IRA? And just how hands-off might a Self-Directed IRA be? Recently, American IRA took to its blog to answer these questions.
As the post noted, "control is the key word." Investors, the post argues, do not only have control over what investments are contained within the Self-Directed IRA, but can control their level of involvement. For instance, a passive investor can utilize a Self-Directed IRA to hold shares in private companies without directly controlling those companies. Or a passive investor can hold real estate within a Self-Directed IRA, outsourcing much of the work and concern to the property manager responsible for overseeing the property. Furthermore, the investments of precious metals are highly passive—requiring almost no work from the investor who believes that gold and silver will see drastic increases in the future.
On the other hand, an investor can also exercise a great degree of control over their Self-Directed IRA. For instance, an investor can take an active role in their due diligence and choosing investments like tax liens. This can require a lot of "homework" on the part of the investor—which is something that suits people with an active interest in these types of investments.
The post at American IRA stresses that with self-direction, an investor has a lot of options for creating a portfolio that's as active or passive as the investor so chooses.
"There are a lot of options here," said Jim Hitt, CEO of American IRA. "And our goal with the post was to demonstrate that. An individual can not only choose what they hold in their Self-Directed IRA, but they can choose these assets as part of an overall strategy of passivity or activity. It all depends on an individual's preference. And a lot of people enjoy having that option."
For more information, visit the post at http://www.AmericanIRA.com or call 866-7500-IRA to contact the Self-Directed IRA administration firm directly.
About:
American IRA, LLC was established in 2004 by Jim Hitt, CEO in Asheville, NC.
The mission of American IRA is to provide the highest level of customer service in the self-directed retirement industry. Jim Hitt and his team have grown the company to over $400 million in assets under administration by educating the public that their Self-Directed IRA account can invest in a variety of assets such as real estate, private lending, limited liability companies, precious metals and much more.
As a Self-Directed IRA administrator, they are a neutral third party. They do not make any recommendations to any person or entity associated with investments of any type (including financial representatives, investment promoters or companies, or employees, agents or representatives associated with these firms). They are not responsible for and are not bound by any statements, representations, warranties or agreements made by any such person or entity and do not provide any recommendation on the quality profitability or reputability of any investment, individual or company. The term "they" refers to American IRA, located in Asheville and Charlotte, NC."