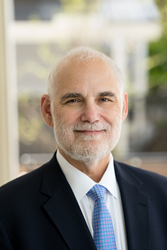 The bear market is something that we should all be aware of when it happens
ASHEVILLE, N.C. (PRWEB) December 08, 2018
The thought of a bear market may be foreign in today's stock market, but eventually, it is an inevitability: the stock market is going to turn south. For Self-Directed IRA investors, a bear market can be a catalyst for worry, panic, and all sorts of other negative emotions that can make it tempting to change strategies. But a recent post at American IRA highlighted some strategies that Self-Directed IRA investors can use to protect themselves from these economic developments.
Pointing out that in October, the stock market had turned down at worrisome rates, the post introduces the difference between market corrections and true bear markets. Market corrections can be generally slight downturns that do not affect long-term returns, while bear markets can make the prospect of investing in the stock market far more worrisome.
The post also explains that American IRA's Self-Directed IRA clients—who tend to own rental properties, privately-held businesses, tax liens, private mortgage loans, and other investments outside the public stock market—do not have to pay attention to every downturn with the same attentive eye that primarily public stock market investors might.
One advantage of the Self-Directed IRA is that it allows a wider range of investments than one might typically expect in an IRA. That includes real estate investments, precious metals, and private companies—as well as a range of other investments that most people do not think about, including private loans and tax liens.
"The bear market is something that we should all be aware of when it happens," said Jim Hitt, CEO of American IRA. "But it is not necessarily something we should fear. Investors with a complete retirement plan should have a portfolio in place that can weather these storms. That not only contributes to a healthier portfolio at the end of the day, but also means that investors will maintain the stable emotions necessary to execute their retirement plan throughout their lifetime."
For more information on how to hedge against a bear market, visit the blog at http://www.AmericanIRA.com or call 866-7500-IRA.
About:
American IRA, LLC was established in 2004 by Jim Hitt, CEO in Asheville, NC.
The mission of American IRA is to provide the highest level of customer service in the self-directed retirement industry. Jim Hitt and his team have grown the company to over $400 million in assets under administration by educating the public that their Self-Directed IRA account can invest in a variety of assets such as real estate, private lending, limited liability companies, precious metals and much more.
As a Self-Directed IRA administrator, they are a neutral third party. They do not make any recommendations to any person or entity associated with investments of any type (including financial representatives, investment promoters or companies, or employees, agents or representatives associated with these firms). They are not responsible for and are not bound by any statements, representations, warranties or agreements made by any such person or entity and do not provide any recommendation on the quality profitability or reputability of any investment, individual or company. The term "they" refers to American IRA, located in Asheville and Charlotte, NC.