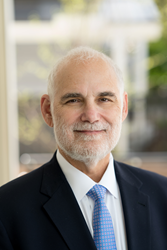 People really need to know that they have a lot of control if they want
Asheville, NC (PRWEB) August 27, 2018
Pairing Self-Directed IRAs and LLCs can fill some investors with dread. Not only do these investors fear the paperwork involved with these investment vehicles, but the amount of knowledge required to handle them both can seem prohibitive. But according to a recent post at American IRA, it is possible to not only get Self-Directed IRAs and LLCs to work together, but to use them as part of a unified retirement strategy that can help investors diversify their portfolio.
An LLC is its own legal entity that can be used for purchasing assets, which in turn gives retirement investors a lot of freedom in managing retirement funds. By adding a Limited liability Company, or LLC, to a Self-Directed IRA, investors can give themselves more flexibility than they thought—which in turn can have a simplifying effect on the rest of a retirement portfolio.
"When people hear about Self-Directed IRAs and LLCs working together, it can sound intimidating," notes Jim Hitt, CEO of American IRA. "There are too many letters to hear at once. LLC. IRA. But when using these together the right way, it can make things simpler for the retirement investor. To accomplish this, investors just need a little guidance about the possibilities involved with running a Self-Directed IRA the right way."
According to the post, "checkbook control" is another way for investors to maximize their flexibility. "The Self-Directed Checkbook IRA gives the owners of a Self-Directed IRA signing authority over an account that gives access to their retirement funds," said the post. "Because the LLC is a business entity, it can have a checking account. Funds for the checking account are provided from the retirement assets in the Self-Directed IRA."
With a Self-Directed IRA in place and an LLC working with it, investors can not only diversify their assets, but exercise greater control over retirement strategizing. This enables investors to build a wide net of investment assets that goes well beyond the usual offerings of stock funds.
"People really need to know that they have a lot of control if they want," said Jim Hitt. "This post was an example of American IRA trying to get that message across."
For more information, visit the post at http://www.AmericanIRA.com or call the Self-Directed IRA administration firm at 866-7500-IRA.
"About:
American IRA, LLC was established in 2004 by Jim Hitt, CEO in Asheville, NC.
The mission of American IRA is to provide the highest level of customer service in the self-directed retirement industry. Jim Hitt and his team have grown the company to over $400 million in assets under administration by educating the public that their Self-Directed IRA account can invest in a variety of assets such as real estate, private lending, limited liability companies, precious metals and much more.
As a Self-Directed IRA administrator, they are a neutral third party. They do not make any recommendations to any person or entity associated with investments of any type (including financial representatives, investment promoters or companies, or employees, agents or representatives associated with these firms). They are not responsible for and are not bound by any statements, representations, warranties or agreements made by any such person or entity and do not provide any recommendation on the quality profitability or reputability of any investment, individual or company. The term "they" refers to American IRA, located in Asheville and Charlotte, NC."