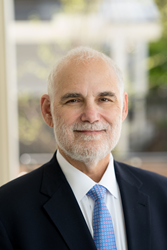 People understand that a Self-Directed IRA gives them a lot of freedom
ASHEVILLE, N.C. (PRWEB) November 30, 2018
A Self-Directed IRA can be a powerful tax tool—provided that it is approved by the IRS. But failure to comply with certain IRS rules can result in a Self-Directed IRA becoming disqualified, which in turn can trigger a series of "bad things" under IRC Section 4975, according to a recent post at the American IRA blog.
One of the most important things for investors to watch for, according to the post, is a prohibited transaction. In IRC Section 4975, a 15 percent tax can be levied on the amount involved in the prohibited transaction—on the prohibited person involved with this transaction. For instance, if someone were to sell a house from the Self-Directed IRA directly to a family member's IRA, that family member would then see a potential tax bill of 15% of the transaction. That's because certain family members would be "disqualified persons" related to an investor's IRA.
Additionally, the IRS would then levy a 15% tax on the transaction on the selling party—which in this case would be the original selling Self-Directed IRA.
These penalties are heavy, but they are not the only penalties that those with a disqualified Self-Directed IRA could see as a result of doing bad business. That is why the article highlighted how important it is for investors to maintain best practices with their Self-Directed IRAs.
"People understand that a Self-Directed IRA gives them a lot of freedom," said Jim Hitt, CEO of American IRA. "But that is not all it gives them. It also gives them a wide range of responsibilities. Self-Directed IRA administration firms like American IRA can help in making sure that people understand the paperwork involved. But we do not hold the power capable of stopping people from making bad decisions. That is why it is so important that investors understand what goes into a valid transaction under a Self-Directed IRA."
For more information on keeping a Self-Directed IRA in good standing with the IRS, interested parties may visit American IRA at http://www.AmericanIRA.com or call 866-7500-IRA.
About:
American IRA, LLC was established in 2004 by Jim Hitt, CEO in Asheville, NC. The mission of American IRA is to provide the highest level of customer service in the self-directed retirement industry. Jim Hitt and his team have grown the company to over $400 million in assets under administration by educating the public that their Self-Directed IRA account can invest in a variety of assets such as real estate, private lending, limited liability companies, precious metals and much more.
As a Self-Directed IRA administrator, they are a neutral third party. They do not make any recommendations to any person or entity associated with investments of any type (including financial representatives, investment promoters or companies, or employees, agents or representatives associated with these firms). They are not responsible for and are not bound by any statements, representations, warranties or agreements made by any such person or entity and do not provide any recommendation on the quality profitability or reputability of any investment, individual or company. The term "they" refers to American IRA, located in Asheville and Charlotte, NC.