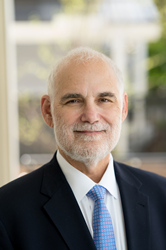 Lending out money can be scary
ASHEVILLE, N.C. (PRWEB) May 25, 2019
A Self-Directed IRA can allow investors more control over their money. But as a recent post "Due Diligence on Private Lending from Your Self-Directed IRA" at American IRA in North Carolina noted, with more freedom comes more responsibility. Specifically, as it relates to private lending from a Self-Directed IRA, the account holder will want to know how to properly perform due diligence when considering such a loan.
Because a Self-Directed IRA allows individual investors the freedom to make private loans within their Self-Directed IRA, this is one way they can seek high returns outside of the stock market. But with the private loan market comes a new challenge: making sure that an investor is confident that their money will be put to good use.
American IRA put together a blog on this very subject, detailing the various aspects of Self-Directed IRA private lending that an investor will want to consider. That includes performing due diligence on a borrower's financial health. A Self-Directed IRA lender should look for income verification, according to the post, including proof of employment, which may include pay stubs or W-2 tax forms. And in addition to proof of employment, an investor might request at least three years of federal income tax returns and three months of bank statements.
"Lending out money can be scary," notes Jim Hit, CEO of American IRA. "Especially the first time that you do it. And while it's important that a Self-Directed IRA investor not put all of their investment eggs in one basket, the prospect of loaning out money can be very challenging. That's why we put together this checklist of items to consider when loaning from a Self-Directed IRA. Performing this checklist should give investors the confidence they need to move forward and properly discern who's most likely to pay them back."
The article goes on to explain further documentation that a private lender should seek, such as legal documentation for collateral. For more information about private lending in a Self-Directed IRA, visit American IRA's blog at http://www.AmericanIRA.com or call 866-7500-IRA.
"About:
American IRA, LLC was established in 2004 by Jim Hitt, CEO in Asheville, NC.
The mission of American IRA is to provide the highest level of customer service in the self-directed retirement industry. Jim Hitt and his team have grown the company to over $400 million in assets under administration by educating the public that their Self-Directed IRA account can invest in a variety of assets such as real estate, private lending, limited liability companies, precious metals and much more.
As a Self-Directed IRA administrator, they are a neutral third party. They do not make any recommendations to any person or entity associated with investments of any type (including financial representatives, investment promoters or companies, or employees, agents or representatives associated with these firms). They are not responsible for and are not bound by any statements, representations, warranties or agreements made by any such person or entity and do not provide any recommendation on the quality profitability or reputability of any investment, individual or company. The term "they" refers to American IRA, located in Asheville and Charlotte, NC."