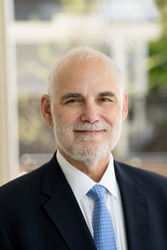 Self-Directed IRA allows investors to have access to a high range of assets, including real estate
Charlotte, NC (PRWEB) October 10, 2018
Borrowing money (or using leverage) is a popular way investors can gain access to large investments in lump sums without having to be on the hook for all of the money at once. And while it may be a common misconception that IRS rules prohibit those with a Self-Directed IRA from borrowing money, it is actually possible for retirement investors to employ leverage within their retirement investing strategy, especially for use with investments like real estate.
Because a Self-Directed IRA allows investors to have access to a high range of assets, including real estate, leverage is a popular question among those who look to protect these assets within a Self-Directed IRA. Using leverage makes it possible to establish a cash flow early on, which in turn helps the retirement account grow. But there are some limitations to this leverage, as the recent post at American IRA noted.
For example, when someone holds a Self-Directed IRA and borrows money for it—whether that means buying property or buying stocks—the lender's collateral or security must be in the property/assets held within the Self-Directed IRA. That process—referred to as a non-recourse loan—does add some protection for the retirement investor, as it creates a layer of protection with the account that minimizes a loan's effects on their regular accounts.
This sometimes does limit the ability of an individual investor to get larger loans—as they cannot put up personal collateral for these loans—but it means that leverage is possible with a Self-Directed IRA.
"For people with a lot of real estate experience, leverage is not a foreign concept," said Jim Hitt, CEO of American IRA. "But what a lot of people do not know is that it is certainly possible to use leverage within a Self-Directed IRA to maximize retirement gains over the long-term. Of course, with this freedom comes the responsibility of managing one's investments with a prudent eye."
There are also tax impacts to this leverage, as the post points out. Interested readers can visit the post at http://www.AmericanIRA.com or call 866-7500-IRA to contact the Self-Directed IRA administration firm directly.
"About:
American IRA, LLC was established in 2004 by Jim Hitt, CEO in Asheville, NC.
The mission of American IRA is to provide the highest level of customer service in the self-directed retirement industry. Jim Hitt and his team have grown the company to over $400 million in assets under administration by educating the public that their Self-Directed IRA account can invest in a variety of assets such as real estate, private lending, limited liability companies, precious metals and much more.
As a Self-Directed IRA administrator, they are a neutral third party. They do not make any recommendations to any person or entity associated with investments of any type (including financial representatives, investment promoters or companies, or employees, agents or representatives associated with these firms). They are not responsible for and are not bound by any statements, representations, warranties or agreements made by any such person or entity and do not provide any recommendation on the quality profitability or reputability of any investment, individual or company. The term "they" refers to American IRA, located in Asheville and Charlotte, NC."