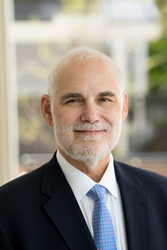 while insurance increases can be harmful for an investor, they can often be necessary so as to avoid total catastrophic circumstance
ASHEVILLE, N.C. (PRWEB) September 01, 2018
Insurance is often a necessary part of investing, particularly when it comes to owning assets like real estate. But as a recent post at American IRA noted, the rising cost of insurance can "kill" ROI, which in turn makes it more difficult for investors to build for long-term retirement growth even within a Self-Directed IRA. The post introduced the necessary parts of these insurance premiums and what investors can do to help protect their assets.
In the article, American IRA detailed the high liability of issues like swimming pools. Because the insurance industry considers these "attractive nuisances," these additions to a property can be troublesome from a liability standpoint, which is why insurance can be necessary as part of a real estate investment that also has a pool.
The article noted that while insurance increases can be harmful for an investor, they can often be necessary so as to avoid total catastrophic circumstances, especially in a Self-Directed IRA that holds real estate. Problems such as vacancy and home sharing can lead to bigger headaches for investors down the road, which is why American IRA released tips for protecting against these problems without setting off massive insurance increases that can make it difficult to hold on to an asset.
"With this article, we wanted to get into the reality of what it means to hold real estate within a Self-Directed IRA," says Jim Hitt, CEO of American IRA. "Many people do not know what can be involved with transactions like these, particularly if they have never been exposed to real estate investments before. But just as it is with any type of investment holding, investors need to know all the ways they can protect themselves without letting costs eat them up. This post highlighted the high-risk areas that real estate investors need to be aware of if they are going to hold on to value for retirement."
The post detailed a variety of issues for Self-Directed IRA real estate holders, as well as strategies and tactics for dealing with insurance companies. Visit the post at http://www.AmericanIRA.com or contact the Self-Directed IRA administration firm at 866-4500-IRA.
"About:
American IRA, LLC was established in 2004 by Jim Hitt, CEO in Asheville, NC.
The mission of American IRA is to provide the highest level of customer service in the self-directed retirement industry. Jim Hitt and his team have grown the company to over $400 million in assets under administration by educating the public that their Self-Directed IRA account can invest in a variety of assets such as real estate, private lending, limited liability companies, precious metals and much more.
As a Self-Directed IRA administrator, they are a neutral third party. They do not make any recommendations to any person or entity associated with investments of any type (including financial representatives, investment promoters or companies, or employees, agents or representatives associated with these firms). They are not responsible for and are not bound by any statements, representations, warranties or agreements made by any such person or entity and do not provide any recommendation on the quality profitability or reputability of any investment, individual or company. The term "they" refers to American IRA, located in Asheville and Charlotte, NC."