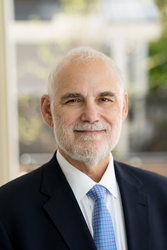 Having assets in a retirement account that could hedge against inflation also gives investors the confidence to leave stocks and bonds in the economy
CHARLOTTE, N.C. (PRWEB) November 10, 2018
A new report at J.P. Morgan recently found that pension funds in Japan have allocated a large amount to "alternative" investment classes as of March of 2018—up to 17.1 percent, which is an increase from 11 percent five years ago. This shift to alternative investment classes may point to an increasing cultural demand across the world for investments including direct ownership of real estate, REITs, private equity, and even precious metals. American IRA, a Self-Directed IRA administration firm recently explained its take on the movement on the company blog.
According to the post, years of government policy in Japan have promoted growth while risking inflation—which in turn can wear down the value of traditional investments such as stocks and bonds. The need to hedge against inflation tends to push investors toward alternative asset classes that are better protected against inflation and tend to hold on to their value in a variety of economy types.
This cultural shift may also hint at a change occurring in the United States, which would in turn popularize the ability of investors to use a Self-Directed IRA to access alternative asset classes for retirement. The post at American IRA noted many different types of these assets, from direct ownership of real estate to hard money lending and venture capital. The wide variety of asset classes available to retirement investors means that those who want a wide net for retirement can create a fully-diversified portfolio using the protected account that comes with a Self-Directed IRA.
Because the time horizons of Self-Directed IRA owners can be longer than most investors—some may even look 30-50 years in the future as they save for retirement—having some money set aside in alternative asset classes can create a sense of long-term financial security. Having assets in a retirement account that could hedge against inflation also gives investors the confidence to leave stocks and bonds in the economy, which in turn could lead to more stable growth over the long term.
For more information on this fund shift, visit the post at http://www.AmericanIRA.com or call 866-7500-IRA.
"About:
American IRA, LLC was established in 2004 by Jim Hitt, CEO in Asheville, NC.
The mission of American IRA is to provide the highest level of customer service in the self-directed retirement industry. Jim Hitt and his team have grown the company to over $400 million in assets under administration by educating the public that their Self-Directed IRA account can invest in a variety of assets such as real estate, private lending, limited liability companies, precious metals and much more.
As a Self-Directed IRA administrator, they are a neutral third party. They do not make any recommendations to any person or entity associated with investments of any type (including financial representatives, investment promoters or companies, or employees, agents or representatives associated with these firms). They are not responsible for and are not bound by any statements, representations, warranties or agreements made by any such person or entity and do not provide any recommendation on the quality profitability or reputability of any investment, individual or company. The term "they" refers to American IRA, located in Asheville and Charlotte, NC."