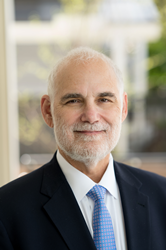 Not only are mobile home parks an interesting opportunity for any investor, but for someone using a Self-Directed IRA, the possibility of using a retirement account for this type of investment can be intriguing for a number of reasons, including tax benefits
CHARLOTTE, N.C. (PRWEB) May 13, 2019
With the freedom afforded to investors with a Self-Directed IRA, a number of different assets can be included in a retirement portfolio. But one investment type that not many retirement investors consider, according to a recent post at American IRA: a mobile home park.
"You may never have thought about investing in mobile home parks," writes the post, published at American IRA's site at http://www.AmericanIRA.com. But it points out that the Self-Directed IRA can be a powerful tool for diversifying a portfolio into alternative assets such as real estate. An investment in a mobile home park would mean separating some retirement money out of the traditional investments of funds and in the stock market, which adds another layer of security with the right investment.
According to the article, the advances of a mobile home park investment include low cost to purchase, high demand for mobile homes, and the high potential for profits. The article also notes that these parks have a high cap rate, at roughly 7-12%.
"The goal with this piece was to introduce people to the idea of a different asset," said Jim Hitt, CEO of American IRA. "Not only are mobile home parks an interesting opportunity for any investor, but for someone using a Self-Directed IRA, the possibility of using a retirement account for this type of investment can be intriguing for a number of reasons, including tax benefits."
The post went on to list additional reasons that mobile home parks can be valuable income-generators, including loyal tenants and low overall turnover in multi-family properties. And with low maintenance costs, such an investment would not be a drain on the pocketbook.
"People hear the term 'mobile home park' and they have too many assumptions already," said Jim Hitt. "But if you are open-minded to a wide variety of assets and asset classes, as those with a Self-Directed IRA generally are, then it opens up a whole new world of investment possibilities."
For more information about investing in a Self-Directed IRA, visit the blog at http://www.AmericanIRA.com as well as additional guides available on the site. For more information about American IRA, call 866-7500-IRA.
"About:
American IRA, LLC was established in 2004 by Jim Hitt, CEO in Asheville, NC.
The mission of American IRA is to provide the highest level of customer service in the self-directed retirement industry. Jim Hitt and his team have grown the company to over $400 million in assets under administration by educating the public that their Self-Directed IRA account can invest in a variety of assets such as real estate, private lending, limited liability companies, precious metals and much more.
As a Self-Directed IRA administrator, they are a neutral third party. They do not make any recommendations to any person or entity associated with investments of any type (including financial representatives, investment promoters or companies, or employees, agents or representatives associated with these firms). They are not responsible for and are not bound by any statements, representations, warranties or agreements made by any such person or entity and do not provide any recommendation on the quality profitability or reputability of any investment, individual or company. The term "they" refers to American IRA, located in Asheville and Charlotte, NC."