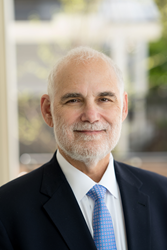 you can be designated as the 'manager of your LLC
CHARLOTTE, N.C. (PRWEB) September 07, 2018
A Self-Directed IRA can be a powerful tool for investors, helping people to invest in assets as diverse as real estate and private business—the sorts of opportunities not usually found through conventional IRA or 401(K) plans. However, according to a recent post at American IRA in Asheville, NC, there may be a way to optimize the Self-Directed IRA strategy—that is by using an LLC.
The Self-Directed IRA provides investors with more returns for their investments by allowing them to make a wide variety of investments in assets while also giving them the tax protections that come with the IRA with which they are associated. That means that investors can enjoy these tax protections while investing in real estate, precious metals, and private equity in companies.
According to the recent post at American IRA, an LLC might be one way to optimize this arrangement. "As the owner of your Self-Directed IRA," the post notes, "you can be designated as the 'manager of your LLC. This enables you to establish a bank account with check writing privileges so that you can handle your own eligible real estate investments."
The post also notes that having an LLC in this kind of arrangement can often save time, which in turn makes the overall investment strategy a simpler one.
"We at American IRA often advocate the Self-Directed IRA as a powerful tool for investment," said Jim Hitt. "But for investors who really want to optimize their wealth, there are extra steps possible. One of those extra steps often comes in the form of using a Self-Directed IRA and an LLC. By being smart about the paperwork and understanding everything that goes into this sort of arrangement, an investor can legally exercise a great degree of control over their investments."
The post, available at http://www.AmericanIRA.com, goes into greater detail about this strategy and how it might incorporate neatly in the portfolio of investors who hold Self-Directed IRAs. To learn more, call 866-7500-IRA or visit American IRA's blog.
"About:
American IRA, LLC was established in 2004 by Jim Hitt, CEO in Asheville, NC.
The mission of American IRA is to provide the highest level of customer service in the self-directed retirement industry. Jim Hitt and his team have grown the company to over $400 million in assets under administration by educating the public that their Self-Directed IRA account can invest in a variety of assets such as real estate, private lending, limited liability companies, precious metals and much more.
As a Self-Directed IRA administrator, they are a neutral third party. They do not make any recommendations to any person or entity associated with investments of any type (including financial representatives, investment promoters or companies, or employees, agents or representatives associated with these firms). They are not responsible for and are not bound by any statements, representations, warranties or agreements made by any such person or entity and do not provide any recommendation on the quality profitability or reputability of any investment, individual or company. The term "they" refers to American IRA, located in Asheville and Charlotte, NC."