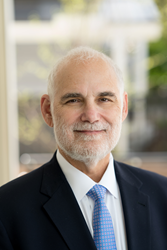 Private equity real estate is a powerful tool for any investor
CHARLOTTE, N.C. (PRWEB) October 01, 2018
Many investors, worried about a potential stock market crash, often turn to bonds to "hedge" their bets. Bonds can provide a stable cash flow in uncertain economic times—and while its returns tend not to duplicate those found on Wall Street, in down times, this can be beneficial for investors. But is there a better alternative to bonds available? That was the question posed in a recent post at American IRA, which asked whether private equity real estate held in a Self-Directed IRA might be a better way to diversify.
Creating reliable income and low volatility is inherently attractive to retirement investors, who want to ensure a stable nest egg no matter what the economic conditions. And while bonds to create potential safety—especially high-rated bonds—there is still risk to these investments. For example, when interest rates rise, bond prices typically go down. Inflation risk can even mean that the value of the dollar goes down so much that it negates the low returns with some bonds.
For those who want to put aside more money away from the public stock market and into a safe asset, real estate is an interesting alternative. Real estate—especially real estate held in a Self-Directed IRA, which offers additional tax protections—can hold on to its value and continue to generate generous income returns, even in the face of problematic economies. Although real estate is not a risk-free investment, its limited supply helps create a level of stability that encourages those who feel bearish on the stock market.
"Private equity real estate is a powerful tool for any investor," said Jim Hitt, CEO of American IRA. "But there is more to it. It is also great for retirement investors who are genuinely curious about how long this overall bull market will last. And since it cannot last forever, now may be the time to consider an alternative to stocks. A truly diversified portfolio will have diversification in asset classes, as well. Real estate can provide that."
For more information on holding private equity real estate within a Self-Directed IRA, call 866-7500-IRA or visit American IRA at http://www.AmericanIRA.com.
About:
American IRA, LLC was established in 2004 by Jim Hitt, CEO in Asheville, NC.
The mission of American IRA is to provide the highest level of customer service in the self-directed retirement industry. Jim Hitt and his team have grown the company to over $400 million in assets under administration by educating the public that their Self-Directed IRA account can invest in a variety of assets such as real estate, private lending, limited liability companies, precious metals and much more.
As a Self-Directed IRA administrator, they are a neutral third party. They do not make any recommendations to any person or entity associated with investments of any type (including financial representatives, investment promoters or companies, or employees, agents or representatives associated with these firms). They are not responsible for and are not bound by any statements, representations, warranties or agreements made by any such person or entity and do not provide any recommendation on the quality profitability or reputability of any investment, individual or company. The term "they" refers to American IRA, located in Asheville and Charlotte, NC."