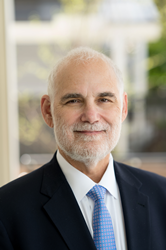 We wanted to use this post to introduce people to the idea that a Self-Directed Roth IRA can really mean lots of freedom for tax-free growth
ASHEVILLE, N.C. (PRWEB) May 20, 2019
A Self-Directed Roth IRA can be a powerful tool for building wealth, using taxes up front to fund a retirement with minimal taxes on the back end. But what about a Self-Directed Roth IRA? With self-directing, might investors be able to make even greater use of the Roth IRA's tax mechanisms and potentially build an enormous nest egg for retirement?
According to a recent post at American IRA, that's exactly what some investors can do. A Self-Directed Roth IRA comes with a number of benefits for those who invest in real estate, including the ability to grow money within the account tax-free. Putting in after-tax dollars into an account like this means the dollars then grow tax-free with the protections of an IRA. For someone holding a piece of real estate within a Self-Directed Roth IRA, collecting rental income through this vehicle would mean collecting them tax-free, which in turn creates faster returns for just about any real estate investment.
Is there a catch? According to the post, there are more responsibilities for investors who self-direct. And a real estate investment is not a guaranteed vehicle for returns; it takes wise investments and the prudent application of one's taxable retirement funding to make full use of an arrangement that might include both a Self-Directed Roth IRA and real estate investments.
"We wanted to use this post to introduce people to the idea that a Self-Directed Roth IRA can really mean lots of freedom for tax-free growth," said Jim Hitt, CEO of American IRA. "When most people think of Roth IRAs they are probably thinking of plug-and-use funds. You buy the same fund over and over until you retire. But with self-direction, there are plenty of opportunities for growth. And with the tax protections of a Self-Directed Roth IRA, that growth becomes even more substantial."
For more information on the Self-Directed Roth IRAs and how rental income might look within such an arrangement, visit the post at American IRA's blog at http://www.AmericanIRA.com. Interested parties can also contact American IRA directly at 866-7500-IRA.
About:
American IRA, LLC was established in 2004 by Jim Hitt, CEO in Asheville, NC.
The mission of American IRA is to provide the highest level of customer service in the self-directed retirement industry. Jim Hitt and his team have grown the company to over $400 million in assets under administration by educating the public that their Self-Directed IRA account can invest in a variety of assets such as real estate, private lending, limited liability companies, precious metals and much more.
As a Self-Directed IRA administrator, they are a neutral third party. They do not make any recommendations to any person or entity associated with investments of any type (including financial representatives, investment promoters or companies, or employees, agents or representatives associated with these firms). They are not responsible for and are not bound by any statements, representations, warranties or agreements made by any such person or entity and do not provide any recommendation on the quality profitability or reputability of any investment, individual or company. The term "they" refers to American IRA, located in Asheville and Charlotte, NC.