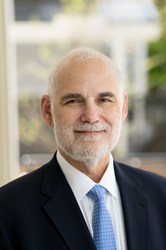 An investor does not have to be solely about one element in their portfolio
ASHEVILLE, N.C. (PRWEB) April 27, 2019
Does the Federal Reserve have more control over retirement portfolios than most investors would like to admit? That's the idea behind a recent post at the American IRA blog, where the Self-Directed IRA administration firm pointed out that the Federal Reserve recently elected to increase interest rates, potentially throwing off the plans of many retirement investors who rely solely on stocks and funds for their returns.
According to the post, Alan Greenspan, the former chairman of the Federal Reserve, "advised investors to head for the proverbial hills, but the selloffs began well before the rate hike as traders built their assumptions around the increasing certainty of the hike."
What does this mean for retirement investors, especially those without a Self-Directed IRA? It means that stocks are still highly volatile, even in an economy with otherwise strong headlines. And if stocks tumble, it can deprive the market of much of its confidence, further derailing Wall Street and sending retirement portfolios headed downward.
According to American IRA, one way to avoid the Federal Reserve having this much control over a retirement portfolio can come through the Self-Directed IRA. The Self-Directed IRA is like any other IRA, except it allows the investor to control the destiny of the account, investing in a wide range of available assets from precious metals to private company stock to real estate. With this wider basket of investments, a retirement investor is less beholden to the interest rates set by the Federal Reserve and can instead rely on a different strategy for their financial peace.
"An investor does not have to be solely about one element in their portfolio," said Jim Hitt, CEO of American IRA. "There's a lot that they can do to protect themselves. With a Self-Directed IRA, they can move their money out of the stock market and into assets in which they feel more comfortable. That means that not every tick up or down in the Federal Reserve rates are going to have a dramatic impact on their portfolio."
For more information, visit the blog at http://www.AmericanIRA.com or call 866-7500-IRA.
"About:
American IRA, LLC was established in 2004 by Jim Hitt, CEO in Asheville, NC.
The mission of American IRA is to provide the highest level of customer service in the self-directed retirement industry. Jim Hitt and his team have grown the company to over $400 million in assets under administration by educating the public that their Self-Directed IRA account can invest in a variety of assets such as real estate, private lending, limited liability companies, precious metals and much more.
As a Self-Directed IRA administrator, they are a neutral third party. They do not make any recommendations to any person or entity associated with investments of any type (including financial representatives, investment promoters or companies, or employees, agents or representatives associated with these firms). They are not responsible for and are not bound by any statements, representations, warranties or agreements made by any such person or entity and do not provide any recommendation on the quality profitability or reputability of any investment, individual or company. The term "they" refers to American IRA, located in Asheville and Charlotte, NC."