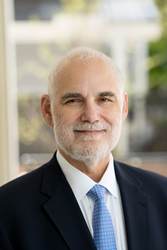 Self-Directed IRAs are sizzling
ASHEVILLE, N.C. (PRWEB) September 03, 2018
"Self-Directed IRAs are sizzling," according to a recent post at American IRA. The post noted that with single-family home prices setting new records on a regular basis and average listing prices moving up over the year, the growth suggests that investors looking to hold real estate through Self-Directed IRAs is a strategy as much in demand as ever.
"Nationwide," the post noted, "the sheer number of homes being listed is on the market. The current price boom is based on more than scarcity: May saw some 557,000 new listings." That marks an 8 percent growth compared to April and 2 percent increases over the previous year. And the post noted that these hot markets are "no longer dominated by California," with Self-Directed IRAs constituting strong investment strategies for cities such as Midland, TX and Boston, MA.
"You do not have to live in Manhattan to realize some portion of the real estate increases," says Jim Hitt of American IRA. "People who use Self-Directed IRAs can maximize the value of their real estate investments in a variety of markets." Noting that recent research by Realtor.com pointed to areas a diverse as Buffalo, NY and Grand Rapids, MI, Hitt says there are plenty of opportunities for investors who want to take advantage of growing home prices.
"Not everyone is one-hundred percent confident in the stock market," Hitt notes. "Especially at this level. With real estate, investors can diversify their assets and hold on to some value even if there's a recession looming." Real estate's ability to rebound and hold on to value over time can further add attractiveness to the portfolio of retirement investors with a long timeline.
The article noted more of the top real estate markets as researched by Realtor.com, pointing out that Self-Directed IRAs that hold real estate can have a valuable impact on many retirement investors' portfolios. As Self-Directed IRAs can positively impact the bottom line of a real estate investment, they make ideal vehicles for holding rental property.
For more information on the impact of real estate prices and the recent "hot ticket" news, visit http://www.AmericanIRA.com or call the Asheville-based Self-Directed IRA administration firm at 866-7500-IRA.
"About:
American IRA, LLC was established in 2004 by Jim Hitt, CEO in Asheville, NC.
The mission of American IRA is to provide the highest level of customer service in the self-directed retirement industry. Jim Hitt and his team have grown the company to over $400 million in assets under administration by educating the public that their Self-Directed IRA account can invest in a variety of assets such as real estate, private lending, limited liability companies, precious metals and much more.
As a Self-Directed IRA administrator, they are a neutral third party. They do not make any recommendations to any person or entity associated with investments of any type (including financial representatives, investment promoters or companies, or employees, agents or representatives associated with these firms). They are not responsible for and are not bound by any statements, representations, warranties or agreements made by any such person or entity and do not provide any recommendation on the quality profitability or reputability of any investment, individual or company. The term "they" refers to American IRA, located in Asheville and Charlotte, NC."