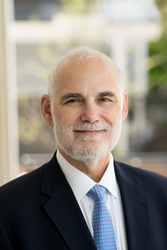 Those Self-Directed IRA owners who loosen their pet policies might expect to find a broader market if they are willing to take on the additional risk
CHARLOTTE, N.C. (PRWEB) December 14, 2018
For most landlords and Self-Directed IRA investment property owners, allowing pets is a risk. Pets can potentially do a lot of damage to apartments, condos, and single-family homes, which in turn makes each tenant a higher risk in the long run. But for those Self-Directed IRA owners who maintain investment property, allowing pets might be one way to boost the possibility of lower vacancies.
That was the conclusion of a recent post at the American IRA blog, which wrote, that escalating prices as a result of housing shortages have pushed more and more people towards renting. But even with that influx of potential renters, those with pets have limited options—they may want to rent but are unable to do so thanks to the property manager rules. A Harris Research study found that 90% of buyers under age 35 reported owning pets—a broad portion of the renters' market.
The article noted that pets not only represent something that renters love and cherish, but also represent a renter's deal-breaker; it will be hard to find renters willing to forgo a pet or give it up to a loved one in order to find a new apartment or condominium. As a result, those Self-Directed IRA owners who loosen their pet policies might expect to find a broader market if they are willing to take on the additional risk.
"As with any decision like this, there are two sides to weigh," said Jim Hitt, CEO of American IRA. "On the one hand, any Self-Directed IRA owner knows that risk is a major part of the calculation when they consider their tenants. They have to avoid risk if they are going to maximize their chances at profits. On the other hand, not every housing market is the same—and those property managers who do not loosen the requirements may find it more difficult to find tenants."
The problem, according to the post: mess and damage. Dogs and cats are smelly, and they can create messes for which the owner is liable. Owners have to weigh the importance of high occupancy rates as they relate to their overall risk.
For more information on allowing pets in a Self-Directed IRA, visit the blog at http://www.AmericanIRA.com or call 866-7500-IRA.
"About:
American IRA, LLC was established in 2004 by Jim Hitt, CEO in Asheville, NC.
The mission of American IRA is to provide the highest level of customer service in the self-directed retirement industry. Jim Hitt and his team have grown the company to over $400 million in assets under administration by educating the public that their Self-Directed IRA account can invest in a variety of assets such as real estate, private lending, limited liability companies, precious metals and much more.
As a Self-Directed IRA administrator, they are a neutral third party. They do not make any recommendations to any person or entity associated with investments of any type (including financial representatives, investment promoters or companies, or employees, agents or representatives associated with these firms). They are not responsible for and are not bound by any statements, representations, warranties or agreements made by any such person or entity and do not provide any recommendation on the quality profitability or reputability of any investment, individual or company. The term "they" refers to American IRA, located in Asheville and Charlotte, NC."