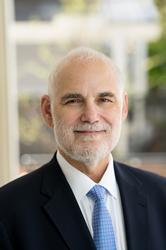 A Self-Directed IRA lets you hold any of the above conventional retirement account asset classes, if you choose, but also lets you add a variety of alternative asset classes to your retirement portfolio
ASHEVILLE, N.C. (PRWEB) April 29, 2019
Many people are already familiar with the traditional concept of investing: put money away in a retirement account, hold it for a long time, and enjoy cumulative returns along the way. But a recent post at the American IRA blog highlighted how a Self-Directed IRA can have a number of advantages over the Traditional IRA that most people are not aware of.
These advantages, according to the post, often come in the freedom that a Self-Directed IRA allows. Said the post: "A Self-Directed IRA lets you hold any of the above conventional retirement account asset classes, if you choose, but also lets you add a variety of alternative asset classes to your retirement portfolio." Those options include owning real estate, tax liens and certificates, gold coins and bullion, farms and ranches, LLCs, private equity, mortgage notes and even private lending. That broad range of asset classes means that investors with unique skills in these areas can leverage their existing IRA funds, when Self-Directing, and put them towards more productive investments.
These investments have the added benefit of diversifying one's portfolio. Said Jim Hitt, CEO of American IRA: "There's a concept most people are familiar with in retirement investing. Buy a fund, let the fund sit there, and that's it. But there's so much more that people can do while holding on to the tax advantages of a retirement account. They can expand their horizons. They can diversify their portfolio. They can realize massive growth when their real estate increases in value. There are really more options than there are limits, though both are important."
The article went on to address how the tax advantages of Self-Directed IRAs include their specific account types. There are, for example, Self-Directed Solo 401(k) plans, Self-Directed SEP-IRA plans, Self-Directed SIMPLE IRA plans and more.
For more information, visit the blog at http://www.AmericanIRA.com or call the Self-Directed IRA administration firm at 866-7500-IRA.
"About:
American IRA, LLC was established in 2004 by Jim Hitt, CEO in Asheville, NC.
The mission of American IRA is to provide the highest level of customer service in the self-directed retirement industry. Jim Hitt and his team have grown the company to over $400 million in assets under administration by educating the public that their Self-Directed IRA account can invest in a variety of assets such as real estate, private lending, limited liability companies, precious metals and much more.
As a Self-Directed IRA administrator, they are a neutral third party. They do not make any recommendations to any person or entity associated with investments of any type (including financial representatives, investment promoters or companies, or employees, agents or representatives associated with these firms). They are not responsible for and are not bound by any statements, representations, warranties or agreements made by any such person or entity and do not provide any recommendation on the quality profitability or reputability of any investment, individual or company. The term "they" refers to American IRA, located in Asheville and Charlotte, NC."