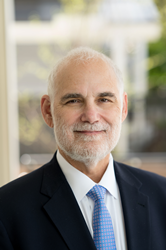 When you own a piece of real estate through a Self-Directed IRA, a lot of opportunities open to you
ASHEVILLE, N.C. (PRWEB) May 08, 2019
Owning property within a Self-Directed Real Estate IRA can allow investors to use leverage to make a retirement portfolio grow. But is it the same in every area? According to a recent post at American IRA, not all opportunities are built the same. That means there are best and worst markets for Self-Directed Real Estate IRA investors—with the blog post reacting to a recent study by Owners.com.
According to Owners.com, areas like Hartford, CT, and Tampa-St. Petersburg-Clearwater, FL can be good for home buyers, which in turn is good for Self-Directed Real Estate IRA investors who hold property within a Self-Directed IRA. With bargains in these homes, investors can have more confidence that their real estate will sell for a higher price or find plenty of tenants for the purposes of a rental property.
"When you own a piece of real estate through a Self-Directed IRA, a lot of opportunities open to you," said Jim Hitt, CEO of American IRA. "It means that there's plenty of opportunity for growth. It means that you can use leverage to make retirement investments. It means that you may be able to sell the property at a gain. And with the tax protections afforded by a Self-Directed IRA, much of this activity is great for the average investor."
The article included more than pointing out the best areas for buying homes, however. The Owners.com researchers also included a list of the best places for home sellers, which suggests that home prices were near a high, with ideal conditions for those who already have assets within a Self-Directed Real Estate IRA.
"Wherever you look, there may be opportunities to buy low or sell high," said Jim Hitt. "The key in this article was to examine the Owners.com statistics from the perspective of someone with a Self-Directed IRA. We did just that, with an eye on both home buying and home selling."
For more information, visit the blog at http://www.AmericanIRA.com or call 866-7500-IRA.
"About:
American IRA, LLC was established in 2004 by Jim Hitt, CEO in Asheville, NC. The mission of American IRA is to provide the highest level of customer service in the self-directed retirement industry. Jim Hitt and his team have grown the company to over $400 million in assets under administration by educating the public that their Self-Directed IRA account can invest in a variety of assets such as real estate, private lending, limited liability companies, precious metals and much more.
As a Self-Directed IRA administrator, they are a neutral third party. They do not make any recommendations to any person or entity associated with investments of any type (including financial representatives, investment promoters or companies, or employees, agents or representatives associated with these firms). They are not responsible for and are not bound by any statements, representations, warranties or agreements made by any such person or entity and do not provide any recommendation on the quality profitability or reputability of any investment, individual or company. The term "they" refers to American IRA, located in Asheville and Charlotte, NC."