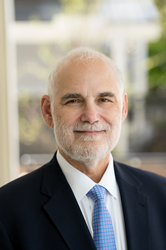 Using a Self-Directed Real Estate IRA, or, more simply, a Self-Directed IRA that the investor uses to invest in real estate, retirement investors can identify hot housing markets for investment properties
ASHEVILLE, N.C. (PRWEB) April 05, 2019
Using a Real Estate IRA can be one of the most efficient ways for an investor to diversify out of the stock market and into an entirely new asset class. But what are the best ways to acquire real estate—and how can investors track down the hottest housing markets? While a Self-Directed IRA administration firm cannot give financial advice to clients, American IRA did highlight some hot housing markets on a recent post at the American IRA blog.
Using a Self-Directed Real Estate IRA, or, more simply, a Self-Directed IRA that the investor uses to invest in real estate, retirement investors can identify hot housing markets for investment properties. Because of the rules of a Self-Directed IRA, these investors will not be able to keep the property for personal use but will be required to keep it as a separate investment/business entity.
According to the post, North Carolina features an "entry in the field" with the city of Burlington. Noting that "middle-income buyers have been priced out of the Durham area because of the tech boom and Research Triangle Park," the post offers Burlington as an alternative where the median house price is far less than in these more expensive areas, potentially offering more potential for investors to buy low and wait for the market to heat up.
"The Real Estate IRA is a powerful tool," said Jim Hitt, CEO of American IRA. "Self-Directing opens up all sorts of possibilities, including searching in local areas for hot housing markets. That's why American IRA likes to stay active in the world of real estate; to know what's happening in our area. Though we do not give individual investment advice in our role as a Self-Directed IRA administration firm, blog posts like these help people understand the context of what's going on around them."
For more information on hot housing markets, visit the blog post at http://www.AmericanIRA.com or call 866-7500-IRA.
"About:
American IRA, LLC was established in 2004 by Jim Hitt, CEO in Asheville, NC.
The mission of American IRA is to provide the highest level of customer service in the self-directed retirement industry. Jim Hitt and his team have grown the company to over $400 million in assets under administration by educating the public that their Self-Directed IRA account can invest in a variety of assets such as real estate, private lending, limited liability companies, precious metals and much more.
As a Self-Directed IRA administrator, they are a neutral third party. They do not make any recommendations to any person or entity associated with investments of any type (including financial representatives, investment promoters or companies, or employees, agents or representatives associated with these firms). They are not responsible for and are not bound by any statements, representations, warranties or agreements made by any such person or entity and do not provide any recommendation on the quality profitability or reputability of any investment, individual or company. The term "they" refers to American IRA, located in Asheville and Charlotte, NC."