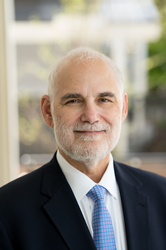 When people hear about a Self-Directed IRA, they do not realize that the term 'Self-Directed' can apply to a range of retirement arrangements
CHARLOTTE, N.C. (PRWEB) May 06, 2019
There are a multitude of strategies and accounts that investors can use to optimize their retirement plan. One such account, the Self-Directed SEP IRA, was recently highlighted at the American IRA blog, which took the time to explain contribution limits, scheduling, and who might qualify for one such account.
The Self-Directed SEP IRA, or the Simplified Employee Pension, is a retirement account applying to small business owners—typically those with up to 25 employees. It allows an annual contribution of up to $56,000 for 2019, according to the article, on a per-individual basis. And the contributions do not need to be scheduled or consistent, which may fit those with an inconsistent income.
"When people hear about a Self-Directed IRA, they do not realize that the term 'Self-Directed' can apply to a range of retirement arrangements," said Jim Hitt of American IRA. "In this article, we took the time to explain what the SEP IRA is and how it can be self-directed. That means that investors who want to allocate more funds to their retirement have plenty of opportunities to realize the tax savings of a retirement account in a way that suits their individual or small business needs."
The article also detailed the various requirements of this type of plan. For instance, an employer is required under the plan to have a contribution percentage between 0% and 25% of the employee's earnings each year. "For example, XYZ Corporation allots 6% of each employee's earnings as its contribution," the article notes. "Since employee earnings generally vary based on the position and responsibilities, the amounts contributed will vary from recipient to recipient."
For more information on the Self-Directed SEP IRA, visit the blog post at http://www.AmericanIRA.com or call 866-7500-IRA to contact American IRA directly.
"About:
American IRA, LLC was established in 2004 by Jim Hitt, CEO in Asheville, NC.
The mission of American IRA is to provide the highest level of customer service in the self-directed retirement industry. Jim Hitt and his team have grown the company to over $400 million in assets under administration by educating the public that their Self-Directed IRA account can invest in a variety of assets such as real estate, private lending, limited liability companies, precious metals and much more.
As a Self-Directed IRA administrator, they are a neutral third party. They do not make any recommendations to any person or entity associated with investments of any type (including financial representatives, investment promoters or companies, or employees, agents or representatives associated with these firms). They are not responsible for and are not bound by any statements, representations, warranties or agreements made by any such person or entity and do not provide any recommendation on the quality profitability or reputability of any investment, individual or company. The term "they" refers to American IRA, located in Asheville and Charlotte, NC."