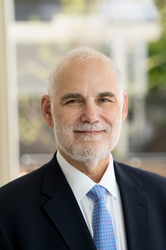 For employers who want to know how to have maximum impact on their employees and their well-being, the Self-Directed Simple IRA is definitely an option to consider
ASHEVILLE, N.C. (PRWEB) April 01, 2019
A recent post at the American IRA blog highlighted the issue of the Self-Directed Simple IRA. In particular, the article examined what this kind of retirement plan might mean for a company with employees, and what sorts of advantages it might have.
What is a Self-Directed Simple IRA? Also called a SIMPLE IRA, short for Savings Incentive Match Plan for Employees, these accounts allow employees to contribute money toward their own retirement. For someone who is self-employed, they might be considered both employer and employee in the terms of the plan.
The Simple IRA is tax-deferred, which means that contributions are made using pre-tax dollars, with taxation happening on the back end. That means that this money can grow in a protected account, tax-free, giving employees even more incentive to contribute to their retirement plans.
According to the post, "an employer can choose to match up to 3% of each employee's compensation OR to contribute 2% for each employee." This helps them decide on an underlying compensation structure—and in some cases, employers might use this structure to add to the total list of benefits an employee can receive when hired by the company. Self-Direction in this case refers to the ability to guide one's own investments through such an account.
"For employers who want to know how to have maximum impact on their employees and their well-being, the Self-Directed Simple IRA is definitely an option to consider," said Jim Hitt, CEO of American IRA. "Not only are these accounts simple to understand as the name suggests, but they incentive savings among an employee population, which helps inspire people to fund their own retirement."
This effect can have a positive impact on the ability of a company to draw new employees, as a retirement plan option that's affordable for many can enhance the overall attractiveness of an open position.
For more information on the Self-Directed Simple IRA, be sure to visit the blog post at http://www.AmericanIRA.com or call 866-7500-IRA.
"About:
American IRA, LLC was established in 2004 by Jim Hitt, CEO in Asheville, NC.
The mission of American IRA is to provide the highest level of customer service in the self-directed retirement industry. Jim Hitt and his team have grown the company to over $400 million in assets under administration by educating the public that their Self-Directed IRA account can invest in a variety of assets such as real estate, private lending, limited liability companies, precious metals and much more.
As a Self-Directed IRA administrator, they are a neutral third party. They do not make any recommendations to any person or entity associated with investments of any type (including financial representatives, investment promoters or companies, or employees, agents or representatives associated with these firms). They are not responsible for and are not bound by any statements, representations, warranties or agreements made by any such person or entity and do not provide any recommendation on the quality profitability or reputability of any investment, individual or company. The term "they" refers to American IRA, located in Asheville and Charlotte, NC."