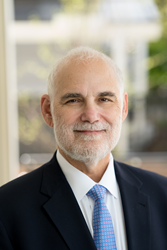 Age limits are not really a factor when it comes to investing in a Self-Directed IRA
CHARLOTTE, N.C. (PRWEB) September 12, 2018
Investors come in all age ranges, which is why many people wonder if there are specific age requirements to contribute to a Self-Directed IRA. Those who are interested in investing for retirement often turn to vehicles like the Self-Directed IRA to ensure their assets stay protected, even as they invest in a diversified group of assets or asset classes.
But do the age limits of the Self-Directed IRA make it prohibitive to try these accounts past a certain age? Recently, American IRA used its blog at http://www.AmericanIRA.com to shed light on the issue. The post— "What is the Age Requirement to Contribute to a Self-Directed IRA"—addressed both minimum and maximum age limits for contributing to a Self-Directed IRA.
For instance, "minors cannot use money earned from household chores as earned income" when contributing to an IRA, according to the post. But because there is no minimum age for a Self-Directed Roth IRA or Self-Directed Traditional IRA, an investor can technically be a minor and put money away for retirement, so long as they have earned income from an employer.
On the flip side, the post also addressed the maximum age limits. These are a little more complicated, according to the post—while an individual can keep contributing to a Self-Directed Roth IRA throughout their lifetime with no maximum age limit, an individual who turns 701/2 can no longer make Traditional IRA contributions. A Roth IRA allows investors to continue contributing money towards retirement even after they have officially passed "retirement" age, which gives these investors a better chance at retirement, even if they are catching up on investments later in life.
"Age limits are not really a factor when it comes to investing in a Self-Directed IRA," said Jim Hitt of American IRA. "But there are some key milestones when it comes to ages that people need to know about—particularly with Traditional IRAs and the age at which people have to start taking distributions from their retirement accounts."
For more information on these age limits, visit the blog at http://www.AmericanIRA.com or call 866-7500-IRA.
"About:
American IRA, LLC was established in 2004 by Jim Hitt, CEO in Asheville, NC.
The mission of American IRA is to provide the highest level of customer service in the self-directed retirement industry. Jim Hitt and his team have grown the company to over $400 million in assets under administration by educating the public that their Self-Directed IRA account can invest in a variety of assets such as real estate, private lending, limited liability companies, precious metals and much more.
As a Self-Directed IRA administrator, they are a neutral third party. They do not make any recommendations to any person or entity associated with investments of any type (including financial representatives, investment promoters or companies, or employees, agents or representatives associated with these firms). They are not responsible for and are not bound by any statements, representations, warranties or agreements made by any such person or entity and do not provide any recommendation on the quality profitability or reputability of any investment, individual or company. The term "they" refers to American IRA, located in Asheville and Charlotte, NC."