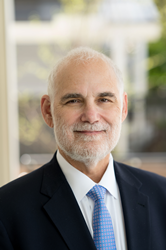 It's important that people understand their limits
ASHEVILLE, N.C. (PRWEB) May 22, 2019
Just what or who is a disqualified person in the context of a Self-Directed IRA? The answer, according to American IRA of Asheville, NC, can be a bit complicated.
The Self-Directed IRA, according to a recent post at the American IRA blog, is a powerful tax-protected tool for building retirement wealth. However, there are certain parties relating to the holder of a Self-Directed IRA who, "if they do engage in prohibited transactions with your Self-Directed IRA," notes the post, could mean the account "[loses] its favored tax-status."
This means that someone using the Self-Directed IRA in an improper way could potentially lose the privileges that make the IRA so beneficial to use to begin with.
As the post notes, there are a number of ways that a person could be a disqualified person. For example, the holder of the Self-Directed IRA—its owner—would be a disqualified person who would not be able to benefit directly from the Self-Directed IRA until retirement. That means that someone who owns real estate within a Self-Directed IRA would not be able to maintain that real estate for personal use. Other disqualified persons include spouses, family members such as children and grandchildren, entities owned by a disqualified person, and the like.
"It's important that people understand their limits," said Jim Hitt, CEO of American IRA. "The Self-Directed IRA is a powerful tool for independence with one's financial decisions. But that does not mean total independence. You cannot use these tax-protected benefits for your own personal gain, but rather the gain of the retirement portfolio that holds the Self-Directed IRA. Otherwise, everyone could go and put their home in their Self-Directed IRA and count it as a tax-protected investment. It does not work that way."
For more information on the limits of disqualified persons within the context of a Self-Directed IRA, visit the post at http://www.AmericanIRA.com or call 866-7500-IRA.
"About:
American IRA, LLC was established in 2004 by Jim Hitt, CEO in Asheville, NC. The mission of American IRA is to provide the highest level of customer service in the self-directed retirement industry. Jim Hitt and his team have grown the company to over $400 million in assets under administration by educating the public that their Self-Directed IRA account can invest in a variety of assets such as real estate, private lending, limited liability companies, precious metals and much more.
As a Self-Directed IRA administrator, they are a neutral third party. They do not make any recommendations to any person or entity associated with investments of any type (including financial representatives, investment promoters or companies, or employees, agents or representatives associated with these firms). They are not responsible for and are not bound by any statements, representations, warranties or agreements made by any such person or entity and do not provide any recommendation on the quality profitability or reputability of any investment, individual or company. The term "they" refers to American IRA, located in Asheville and Charlotte, NC."