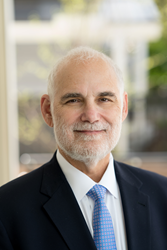 With this post, we wanted to show people that technology is not to be feared
CHARLOTTE, N.C. (PRWEB) September 17, 2018
While those nearing retirement age do not necessarily rely on the latest technology for their day-to-day lives, there is no doubt that technology can make investors more efficient. According to a recent post at American IRA, using technology can be especially beneficial for those with a Self-Directed IRA.
According to the National Association of Realtors, about 70% of property searches across the country begin online. That hints to the major role of technology in researching investments such as real estate—which investors can include in a Self-Directed IRA provided they meet the regulations. Those investors who want to quickly research a wide variety of real estate assets can use technology to pull up information faster than ever before. This, in turn, makes it possible to accomplish more with less time, freeing up an investor's time otherwise.
The post does note, however, that it is possible to grow a Self-Directed IRA without even owning a computer or smartphone. A local library can not only give greater technological access to a variety of different investors across any age range, but investors can use old-fashioned methods of information gathering. Much of the work of handling a Self-Directed IRA remains on paper these days; although electronic signage can make paperwork more convenient, there is no shortage of actual paper involved when an individual signs up for a retirement account of any type.
"With this post, we wanted to show people that technology is not to be feared," said Jim Hitt, CEO of American IRA. "Technology has a
way of moving the world around us, making the ground under our own feet seem to change in front of us. But technology can be beneficial for anyone who wants to build up a retirement nest egg. It is a powerful research tool, a powerful communication tool, and it helps people who are interested in something like a Self-Directed IRA learn more about what they can do to build a powerful retirement nest egg for themselves."
While a Self-Directed IRA investor does not have to be constantly connected to the Internet to track the progress of their investments—especially with the long timelines associated with retirement—technology can add a lot of convenience to an investor's life.
For more information, visit the post at http://www.AmericanIRA.com or call 866-7500-IRA.
"About:
American IRA, LLC was established in 2004 by Jim Hitt, CEO in Asheville, NC.
The mission of American IRA is to provide the highest level of customer service in the self-directed retirement industry. Jim Hitt and his team have grown the company to over $400 million in assets under administration by educating the public that their Self-Directed IRA account can invest in a variety of assets such as real estate, private lending, limited liability companies, precious metals and much more.
As a Self-Directed IRA administrator, they are a neutral third party. They do not make any recommendations to any person or entity associated with investments of any type (including financial representatives, investment promoters or companies, or employees, agents or representatives associated with these firms). They are not responsible for and are not bound by any statements, representations, warranties or agreements made by any such person or entity and do not provide any recommendation on the quality profitability or reputability of any investment, individual or company. The term "they" refers to American IRA, located in Asheville and Charlotte, NC."