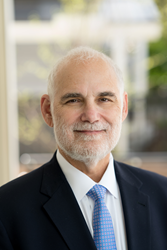 Saving for college is one critical aspect of financial planning that we cannot ignore
ASHEVILLE, N.C. (PRWEB) September 05, 2018
Tuition and fees cost some $34,000 on average at private colleges, according to data from the College Board. That's noted in a recent post at American IRA, where the Self-Directed IRA administration firm recently weighed whether it was better to use a Self-Directed CESA (Coverdell Education Savings Account) or a Section 529 plan to help foot these costs.
As the article noted, Congress has taken note of the difficulties parents face when saving up for children's college, which is why there are a number of account types that can help. The Self-Directed CESA features an annual contribution of $2,000 per contributor per beneficiary, while the Section 529 plan tends to vary by state—although they trend higher than the Self-Directed CESA.
"Knowing what type of account to use for a child's education is a big decision," noted Jim Hitt of American IRA. "It feels like a big decision because it can have a big impact on the way you save. That's why we think this post was so important. People should understand that not only is there a different account type than the Section 529 plan—the Self-Directed CESA—but that there are ways to weigh the positives and negatives to both. We did that with this comprehensive post."
In some cases, the two account types are similar. For example, both contributions are considered after-tax. Additionally, both accounts allow assets to grow in the account on a tax-deferred basis, which helps save money on taxes while a student grows up. However, it is important to note where they key differences are—for example, the Self-Directed CESA comes with "no state residency issues," according to the article, while state residency is very important for pre-paid tuition plans when it comes to the Section 529 plan.
"Saving for college is one critical aspect of financial planning that we cannot ignore," said Jim Hitt. "With costs continuing to increase well beyond inflation, college tuition is something that every parent should plan for. That starts with making a decision about what kind of account to use."
For more information on these two accounts, visit the post at http://www.AmericanIRA.com or call 866-7500-IRA.
About:
American IRA, LLC was established in 2004 by Jim Hitt, CEO in Asheville, NC.
The mission of American IRA is to provide the highest level of customer service in the self-directed retirement industry. Jim Hitt and his team have grown the company to over $400 million in assets under administration by educating the public that their Self-Directed IRA account can invest in a variety of assets such as real estate, private lending, limited liability companies, precious metals and much more.
As a Self-Directed IRA administrator, they are a neutral third party. They do not make any recommendations to any person or entity associated with investments of any type (including financial representatives, investment promoters or companies, or employees, agents or representatives associated with these firms). They are not responsible for and are not bound by any statements, representations, warranties or agreements made by any such person or entity and do not provide any recommendation on the quality profitability or reputability of any investment, individual or company. The term "they" refers to American IRA, located in Asheville and Charlotte, NC."