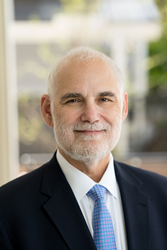 Several recent surveys show that the cost of renting apartments…has increased steadily over the past two years
ASHEVILLE, N.C. (PRWEB) November 21, 2018
The cost of renting seems to be going up. According to an article recently published at American IRA, "several recent surveys show that the cost of renting apartments…has increased steadily over the past two years." The same applies to housing units. According to that same article, that means that now can be a good time to be a landlord, which in turn means that it might be a good time to own real estate through a Self-Directed IRA.
Because real estate owned through a Self-Directed IRA is not allowable for personal use, those who hold real estate as part of a retirement account will be incentivized to rent it out on a consistent basis. These investors could benefit from increasing rent costs. Lower rent costs on a national average or even regional average could push down the price of rent, which in turn makes it difficult to find tenants without substantially reducing the asking price on monthly rent costs.
As American IRA recently explained at its blog, this is one reason that a Self-Directed IRA can help hedge against economic turmoil. Having money set aside in a Self-Directed IRA—part of which is used to own real estate—means that an individual investor can generate consistent investment income without depending on the stock market's continual rise. With enough renters willing to drive up the cost of rent, it means that real estate investors can enjoy profitability from their real estate investment with a high degree of confidence.
The article also pointed out that renting can be a high-quality option for people who do not want to incur the costs of ownership. In an uncertain economic environment, this could push even more renters toward apartment buildings and rented houses. Investors holding a Self-Directed IRA and real estate can continue to collect this rent if they are capable of finding consistent tenants, no matter what the economic circumstances may be.
A Self-Directed IRA also requires that owners work through a property manager, which means that it is possible to enjoy this profitability without an extensive amount of labor and energy.
For more information on the Self-Directed IRA and holding real estate within a retirement account, visit http://www.AmericanIRA.com or call 866-7500-IRA.
About:
American IRA, LLC was established in 2004 by Jim Hitt, CEO in Asheville, NC.
The mission of American IRA is to provide the highest level of customer service in the self-directed retirement industry. Jim Hitt and his team have grown the company to over $400 million in assets under administration by educating the public that their Self-Directed IRA account can invest in a variety of assets such as real estate, private lending, limited liability companies, precious metals and much more.
As a Self-Directed IRA administrator, they are a neutral third party. They do not make any recommendations to any person or entity associated with investments of any type (including financial representatives, investment promoters or companies, or employees, agents or representatives associated with these firms). They are not responsible for and are not bound by any statements, representations, warranties or agreements made by any such person or entity and do not provide any recommendation on the quality profitability or reputability of any investment, individual or company. The term "they" refers to American IRA, located in Asheville and Charlotte, NC."