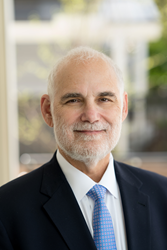 Holding an LLC within a Self-Directed IRA account can come with a lot of freedom
CHARLOTTE, N.C. (PRWEB) November 02, 2018
A Self-Directed IRA allows retirement investors to hold a single-member limited liability corporation, or LLC, which can be of tremendous benefit to those looking to build up plenty of financial freedom for retirement. But because distributions can sometimes be a hazy matter when it comes to retirement accounts, American IRA—a Self-Directed IRA administration firm—recently released a blog post shedding light on the matter.
The post starts by defining "distribution," which occurs when funds are taken out of a Self-Directed IRA and paid to the owner of the IRA. How these distributions are handled depends on the type of account held and the age of the owner. For example, minimum distributions may be required at the age of 70 ½ because these are retirement accounts. However, taking distributions too early can result in fees and taxes that make the prospect of taking early payment from one of these accounts less appealing.
But one question that can arise for people with Self-Directed IRAs is how to take a distribution if the IRA owns an LLC. Owning a Self-Directed IRA LLC can add an extra step to distributions. Because the funds should move from the LLC to the owner of the LLC—which is the IRA itself—that extra step can be a bit confusing for retirement investors.
"Holding an LLC within a Self-Directed IRA account can come with a lot of freedom," notes American IRA's CEO Jim Hit. "But with that extra flexibility means extra responsibility. It is important to know that the LLC is technically beholden to the IRA itself, which in turn is beholden to the IRA owner. Once investors understand that step, it is typically easier to understand how the entire system works when it comes to distributions."
Because these matters can be complicated, American IRA recommends using a Self-Directed IRA administration firm with a strong reputation to facilitate these transactions. For more information, visit the post at http://www.AmericanIRA.com or call 866-7500-IRA.
About:
American IRA, LLC was established in 2004 by Jim Hitt, CEO in Asheville, NC.
The mission of American IRA is to provide the highest level of customer service in the self-directed retirement industry. Jim Hitt and his team have grown the company to over $400 million in assets under administration by educating the public that their Self-Directed IRA account can invest in a variety of assets such as real estate, private lending, limited liability companies, precious metals and much more.
As a Self-Directed IRA administrator, they are a neutral third party. They do not make any recommendations to any person or entity associated with investments of any type (including financial representatives, investment promoters or companies, or employees, agents or representatives associated with these firms). They are not responsible for and are not bound by any statements, representations, warranties or agreements made by any such person or entity and do not provide any recommendation on the quality profitability or reputability of any investment, individual or company. The term "they" refers to American IRA, located in Asheville and Charlotte, NC.