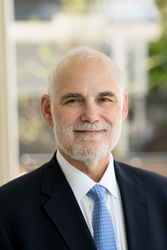 There are options for some people in tough circumstances
ASHEVILLE, N.C. (PRWEB) September 21, 2018
When an investor runs into a sudden need for cash, it can be difficult to find it without going into debt. That is why many investors turn to their Self-Directed IRA for an early distribution. But is this really the best strategy for a Self-Directed IRA holder, or is it a strategy that yields too many penalties and fees to be worth the sudden infusion of cash?
To delve into this topic, Jim Hitt, CEO of American IRA, recently took to the company blog to explain. In the post, "Should You Take an Early Distribution from Your Self-Directed IRA," Jim Hitt explained that there are taxes and penalties that come with early distributions. For example, someone younger than 59 ½ taking an early withdrawal from a Traditional IRA would see a 10% penalty, which immediately throws a wrench into the possibility of "easy" or "quick" cash.
Another potential wrench, the article notes, comes in the form of taxes that become due. There is no single answer for how much these taxes will cost, as it depends on the tax bracket of the individual earning the money. But according to the article, it might require withdrawing as much as $28,000 to net $20,000.
However, Jim Hitt does note there may be some cases in which an individual can avoid the penalties. Someone who makes the withdrawals on or the day after turning 59 ½ might avoid the penalties. Those using the funds to pay for medical insurance premiums during unemployment may also get an exemption. Those who have become permanently disabled, according to the post, may be exempt as well.
"There are options for some people in tough circumstances," notes Jim Hitt. "But for the most part, it can be very difficult to get your full amount of money from a Self-Directed IRA. These are, after all, retirement accounts. The government created them for the long-term benefit of individuals. That is why these penalties are in place. However, those who know the exemptions may be eligible for some of them, particularly those who have fallen on hardships."
For more information on what it means to withdraw funds early from a Self-Directed IRA, visit http://www.AmericanIRA.com or call 866-7500-IRA.
"About:
American IRA, LLC was established in 2004 by Jim Hitt, CEO in Asheville, NC.
The mission of American IRA is to provide the highest level of customer service in the self-directed retirement industry. Jim Hitt and his team have grown the company to over $400 million in assets under administration by educating the public that their Self-Directed IRA account can invest in a variety of assets such as real estate, private lending, limited liability companies, precious metals and much more.
As a Self-Directed IRA administrator, they are a neutral third party. They do not make any recommendations to any person or entity associated with investments of any type (including financial representatives, investment promoters or companies, or employees, agents or representatives associated with these firms). They are not responsible for and are not bound by any statements, representations, warranties or agreements made by any such person or entity and do not provide any recommendation on the quality profitability or reputability of any investment, individual or company. The term "they" refers to American IRA, located in Asheville and Charlotte, NC."