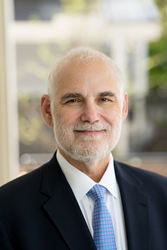 a Self-Directed Real Estate IRA property owner can be resourceful and go beyond the traditional multi-family units
CHARLOTTE, N.C. (PRWEB) September 08, 2018
Anyone holding a Self-Directed Real Estate IRA might know that these accounts can make it possible to enjoy years of investment growth without an excessive tax burden, but a recent post at American IRA explained how they might also be used to create multiple streams of income. Jim Hitt of American IRA published the blog and explained not only how this might be possible but created a comprehensive list of different property types that investors can consider.
The post, which explains that a Self-Directed Real Estate IRA property owner can be resourceful and go beyond the traditional multi-family units, took the time to list different types of properties—ranging from vending machines and coin-operated laundromats to garages, storage units, and even mineral rights. The list includes everyday properties including bike storage and even properties for car detailing and washing.
"People with a Self-Directed Real Estate IRA are probably pretty forward-thinking already," notes Jim Hitt. "They know that a powerful way to invest means using real estate to generate income for retirement. But we had a thought recently at American IRA—what if we were to write a post that goes beyond this typical arrangement? There is a lot of opportunity out there for a creative investor who's willing to think outside the box. And with this post, we showed dozens upon dozens of options that people can use to create multiple income streams for themselves."
For many of these businesses, such as a vending machine operation, the income is largely passive, Jim Hitt notes. That income makes it possible to grow an investment over time.
"People have this notion that retirement investment has to be boring," said Jim Hitt. "And that is simply not the case. There are all sorts of properties that one can use to generate multiple income streams, and we wanted to show people that there are options available."
For the complete list of potential investments with a Self-Directed Real Estate IRA, visit the post at http://www.AmericanIRA.com. To call American IRA directly, dial 866-7500-IRA.
"About:
American IRA, LLC was established in 2004 by Jim Hitt, CEO in Asheville, NC.
The mission of American IRA is to provide the highest level of customer service in the self-directed retirement industry. Jim Hitt and his team have grown the company to over $400 million in assets under administration by educating the public that their Self-Directed IRA account can invest in a variety of assets such as real estate, private lending, limited liability companies, precious metals and much more.
As a Self-Directed IRA administrator, they are a neutral third party. They do not make any recommendations to any person or entity associated with investments of any type (including financial representatives, investment promoters or companies, or employees, agents or representatives associated with these firms). They are not responsible for and are not bound by any statements, representations, warranties or agreements made by any such person or entity and do not provide any recommendation on the quality profitability or reputability of any investment, individual or company. The term "they" refers to American IRA, located in Asheville and Charlotte, NC."