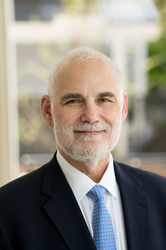 ... retirement savers can become retirement investors through the use of a Self-Directed IRA...
CHARLOTTE, N.C. (PRWEB) April 12, 2019
A Self-Directed IRA is an investment arrangement in which a retirement investor exercises a great deal of control over their own financial destiny, but while many people recognize the value in holding a wide variety of assets such as real estate or precious metals, how many are willing to get started? This initial hurdle can be the cause of a lot of indecision, according to a recent post at American IRA.
According to the post, retirement savers can become retirement investors through the use of a Self-Directed IRA - and with a Traditional IRA, the options are often limited to investments such as stocks, bonds, mutual funds, and ETFs, or exchange-traded funds. Conservative investors may even opt for the relative safety of certificates of deposit (CDs) as well as annuities.
The Self-Directed IRA offers a different way of looking at the retirement world - the potential for a large amount of growth. For example, a real estate holding within a Self-Directed IRA could potentially ride a wave of hot real estate in an area and greatly increase in value. The same is true for private company holdings, which tend to be riskier (and potentially more lucrative) than public stock offerings.
Investing with a wide variety of assets also helps an investor put more hedge and expertise into their portfolio. Someone who is not an expert in stocks, but does understand tax liens, for example, could find a better way to leverage their personal wealth through a Self-Directed IRA.
The post, explaining how to get started, demonstrates the simplicity of a Self-Directed IRA. It's not a unique account type, but instead a unique setup in which the investor is the primary controller of the account. A Self-Directed IRA administration firm like American IRA would only serve as "custodian," not as a financial advisor.
For more information about how to get started with a Self-Directed IRA, visit http://www.AmericanIRA.com or call 866-7500-IRA.
About:
American IRA, LLC was established in 2004 by Jim Hitt, CEO in Asheville, NC. The mission of American IRA is to provide the highest level of customer service in the self-directed retirement industry. Jim Hitt and his team have grown the company to over $400 million in assets under administration by educating the public that their Self-Directed IRA account can invest in a variety of assets such as real estate, private lending, limited liability companies, precious metals and much more.
As a Self-Directed IRA administrator, they are a neutral third party. They do not make any recommendations to any person or entity associated with investments of any type (including financial representatives, investment promoters or companies, or employees, agents or representatives associated with these firms). They are not responsible for and are not bound by any statements, representations, warranties or agreements made by any such person or entity and do not provide any recommendation on the quality profitability or reputability of any investment, individual or company. The term "they" refers to American IRA, located in Asheville and Charlotte, NC.