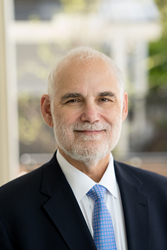 Hawaii features a unique real estate investment situation
ASHEVILLE, N.C. (PRWEB) September 26, 2018
The Real Estate Self-Directed IRA is an investment tool that lets investors take on real estate assets into a retirement account, protecting potentially large sums of wealth from taxation as it grows—on a completely legal basis. But where do most investors find success with real estate, whether through a Self-Directed IRA or not? According to Jim Hitt of American IRA, a Self-Directed IRA administration firm in Asheville, NC, Hawaii might be a market ideal for these investors.
According to a recent post at American IRA, Jim Hitt points out that investing in Hawaii means access to a land-scarce, high-demand real estate market. "This creates a natural support for real estate prices," according to the article. With supply fixed and the potential for demand to go up, it is not a surprise, the post argues, that Hawaiian luxury real estate properties saw impressive gains in 2017, pointing to the potential for growth down the line.
The article also points out that Hawaii features a unique real estate investment situation. "Land and politics in Hawaii are closely intermixed," states the article. With many homes in Hawaii on Bishop Estate land—land that once belonged to the Hawaiian Royal Family—some properties come with stipulations and long-term leases. For example, leases may typically run decades long. "Fee simple" real estate, however, refers to real estate that gives the owner full control over the land, on a permanent basis. In this case, says the article, a Real Estate Self-Directed IRA investor can hold on to a lot of growth and value over the lifetime of the property.
"Hawaii is a singular place," says Jim Hitt. "Not only is it a beautiful place—and a place to which many of us travel—but its real estate situation can make for some spectacular opportunities. But before a Self-Directed Real Estate IRA investor gets involved in that area, it is important to know the difference between leasehold and fee-simple land. Fee-simple may be better for the retirement investor, but as is the case for any situation, an individual should do their due diligence."
For more information, visit http://www.AmericanIRA.com or call 866-7500-IRA.
About:
American IRA, LLC was established in 2004 by Jim Hitt, CEO in Asheville, NC.
The mission of American IRA is to provide the highest level of customer service in the self-directed retirement industry. Jim Hitt and his team have grown the company to over $400 million in assets under administration by educating the public that their Self-Directed IRA account can invest in a variety of assets such as real estate, private lending, limited liability companies, precious metals and much more.
As a Self-Directed IRA administrator, they are a neutral third party. They do not make any recommendations to any person or entity associated with investments of any type (including financial representatives, investment promoters or companies, or employees, agents or representatives associated with these firms). They are not responsible for and are not bound by any statements, representations, warranties or agreements made by any such person or entity and do not provide any recommendation on the quality profitability or reputability of any investment, individual or company. The term "they" refers to American IRA, located in Asheville and Charlotte, NC."