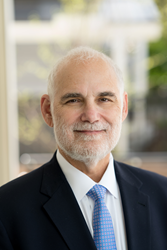 The wide variety of investment types is highly enticing to those investors who want to diversify out of the stock market and into a wider range of vehicles
CHARLOTTE, N.C. (PRWEB) October 31, 2018
With a Self-Directed IRA, those who wish to retire with a fully-funded nest egg have a vehicle for not only protecting their wealth, but expanding the breadth of wealth they own as well. Investors can accomplish this through a Self-Directed IRA—as well as the diverse types of assets these accounts can hold. But because the concept of a Self-Directed IRA can sometimes run counter to the idea of investing in stocks and bonds and nothing else, American IRA recently noted on its blog that it is important for investors to know what they are getting into before opening one.
American IRA accomplished this by releasing a post at its blog— "What to Know Before You Open a Self-Directed IRA." In the post, American IRA explains the different assets that a Self-Directed IRA can hold, including gold, silver, real estate, corporations, partnerships, and LLCs. The wide variety of investment types is highly enticing to those investors who want to diversify out of the stock market and into a wider range of vehicles.
But American IRA does note that investors need a specialized third-party administrator or custodian. As IRA rules prohibit individuals from taking personal possession of their assets, an investor will have to work with a Self-Directed IRA administration firm for the proper management of these assets and ensuring that all paperwork is in order.
This is not difficult to handle in different investment accounts when it comes to stocks and bonds. But traditional banks and Wall Street firms will not offer this kind of administration for someone with rental property within an IRA. That is where the need for a Self-Directed IRA administration firm comes in. By helping clients comply with the law and IRS regulations, a Self-Directed IRA administration firm can help an investor move forward with this account type.
American IRA recommends that investors research these account types more before deciding to move on and getting in touch with an administration firm to learn more.
To find out more about the post, or more about the Self-Directed IRA, visit http://www.AmericanIRA.com or call 866-7500-IRA.
"About:
American IRA, LLC was established in 2004 by Jim Hitt, CEO in Asheville, NC.
The mission of American IRA is to provide the highest level of customer service in the self-directed retirement industry. Jim Hitt and his team have grown the company to over $400 million in assets under administration by educating the public that their Self-Directed IRA account can invest in a variety of assets such as real estate, private lending, limited liability companies, precious metals and much more.
As a Self-Directed IRA administrator, they are a neutral third party. They do not make any recommendations to any person or entity associated with investments of any type (including financial representatives, investment promoters or companies, or employees, agents or representatives associated with these firms). They are not responsible for and are not bound by any statements, representations, warranties or agreements made by any such person or entity and do not provide any recommendation on the quality profitability or reputability of any investment, individual or company. The term "they" refers to American IRA, located in Asheville and Charlotte, NC."