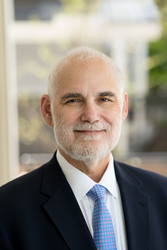 There is plenty to learn about property management even if you do not hold property within a Self-Directed IRA
ASHEVILLE, N.C. (PRWEB) December 05, 2018
Property management can be tricky when it comes to retirement investing. Placing a property inside a Self-Directed IRA comes with a host of tax benefits, but it also means there are limitations to the kinds of actions owners can undertake—for example, a retirement investor using a Self-Directed IRA to purchase property cannot then live in that property for personal use. That is why it is important to navigate these issues with the right knowledge—and why American IRA recently put out a list of property management tips exclusively for Self-Directed IRA investors.
In the first tip, American IRA recommended that property investors use licensed property management firms with a real estate brokerage license valid in the state where the property is held. Why does licensing matter? Because licensing requirements include maintaining adequate errors and omissions insurance, which in turn gives the property investor some degree of confidence that they are dealing with someone who can handle any potential issues that might arise.
Another tip noted that someone holding a Self-Directed IRA does not have the ability to pay property managers directly. An individual should not write a check from a personal account to pay a property manager but should instead make transfers via the Self-Directed IRA. Failing to do so could mean potential tax liabilities and penalties that offset any convenience that comes with writing a personal check. When it comes to hiring and paying property managers with a Self-Directed IRA, it always pays to do it properly the first time around.
"There is plenty to learn about property management even if you do not hold property within a Self-Directed IRA," noted American IRA CEO Jim Hitt. "And when you add the wrinkle of using a Self-Directed IRA to own the property itself, it means that there are other considerations involved. This can be more complex. But it does not have to be a challenging or intimidating process. We wanted people to know that with a few simple tips, they can do this the right way."
For more information on property management through a Self-Directed IRA, visit http://www.AmericanIRA.com or call 866-7500-IRA.
About:
American IRA, LLC was established in 2004 by Jim Hitt, CEO in Asheville, NC.
The mission of American IRA is to provide the highest level of customer service in the self-directed retirement industry. Jim Hitt and his team have grown the company to over $400 million in assets under administration by educating the public that their Self-Directed IRA account can invest in a variety of assets such as real estate, private lending, limited liability companies, precious metals and much more.
As a Self-Directed IRA administrator, they are a neutral third party. They do not make any recommendations to any person or entity associated with investments of any type (including financial representatives, investment promoters or companies, or employees, agents or representatives associated with these firms). They are not responsible for and are not bound by any statements, representations, warranties or agreements made by any such person or entity and do not provide any recommendation on the quality profitability or reputability of any investment, individual or company. The term "they" refers to American IRA, located in Asheville and Charlotte, NC."