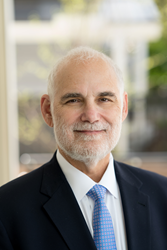 The high contribution limits can be great for individuals who want to really take their retirement investing to a whole new level
ASHEVILLE, N.C. (PRWEB) September 19, 2018
The Self-Directed 401(K) can be a tremendously beneficial way for investors to put money aside for retirement. Through a Self-Directed IRA or Self-Directed 401(K), an investor has access to a wide range of potential investment assets to choose from. One of these is loans. But Self-Directed IRA 401(K) loan requirements can also mean that investors who do not understand the rules can find themselves with more headaches than they planned.
That is why American IRA recently released a guide to using Self-Directed 401(K) loans and the requirements they hold. For example, the general requirements of a loan program should include adequate securitization of the loan, a reasonable rate of interest, and that a loan should be made as part of a plan and be fully-available on a "reasonably equivalent basis."
"Investors are attracted to Self-Directed 401(K) plans," says Jim Hitt, CEO of American IRA. "The high contribution limits can be great for individuals who want to really take their retirement investing to a whole new level. And the possibility of using a loan can mean access and flexibility. But the way we see it, people have to be smart. They have to not only know what they are getting into, but they have to understand all of the requirements the IRS looks at when it comes to loan programs."
The article at American IRA also went into issues such as repayment periods, deemed distributions and offsets, and what kind of administration services might be required to facilitate loan programs of this type. The Self-Directed IRA 401(K) plan can add flexibility to an investor's portfolio, Jim Hitt says, but the added benefits can be wiped out if an investor doesn't know how to approach them.
"People have to go about these things the right way," said Jim Hitt. "We wanted to publish a comprehensive guide to these loans so that investors knew what they're getting into beforehand. With that kind of education, it puts more power into investors' hands."
For more information on Self-Directed 401(K) loans, visit the post at http://www.AmericanIRA.com. Interest parties can contact 866-7500-IRA.
About:
American IRA, LLC was established in 2004 by Jim Hitt, CEO in Asheville, NC.
The mission of American IRA is to provide the highest level of customer service in the self-directed retirement industry. Jim Hitt and his team have grown the company to over $400 million in assets under administration by educating the public that their Self-Directed IRA account can invest in a variety of assets such as real estate, private lending, limited liability companies, precious metals and much more.
As a Self-Directed IRA administrator, they are a neutral third party. They do not make any recommendations to any person or entity associated with investments of any type (including financial representatives, investment promoters or companies, or employees, agents or representatives associated with these firms). They are not responsible for and are not bound by any statements, representations, warranties or agreements made by any such person or entity and do not provide any recommendation on the quality profitability or reputability of any investment, individual or company. The term "they" refers to American IRA, located in Asheville and Charlotte, NC."