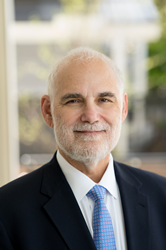 A Self-Directed IRA is a completely different way of looking at how one might plan for retirement
ASHEVILLE, N.C. (PRWEB) March 23, 2019
Although many people might be familiar with the concept of directing their own IRA, some investors might be intimidated by the process of establishing their own Self-Directed IRA. In a recent post at the American IRA blog, the Self-Directed IRA administration firm outlined the process step-by-step for curious investors.
The process, notes the blog, is relatively straight-forward. It begins with opening an account with a Self-Directed IRA administration firm like American IRA. The next step means funding the Self-Directed IRA account, whether that comes from rolling over an existing source of retirement funds or with new money that comes contributed for the current tax year. Investors will want to watch their contribution limits for this step.
The third step means looking for potential investments to hold within a Self-Directed IRA. Because there is no "fund manager" conducting that process for the investors, the responsibility falls on the account holder. They have to choose from investments like real estate and precious metals. The due diligence on vetting these investments and doing the research necessary to fully understand them are the responsibility of the account holder. That means that with the freedom of a Self-Directed IRA also comes the duty of managing these accounts.
The fourth step comes in directing the Self-Directed IRA administration firm to then purchase the asset. For example, American IRA provides administration and transaction services for these Self-Directed IRAs. Once an investor has selected their investment, the function of American IRA comes to ensure that the transaction is handled in a timely and accurate way.
A Self-Directed IRA is a completely different way of looking at how one might plan for retirement. But when the process is broken down into its individual steps, it does not have to be so intimidating. People who outsource their research and management to fund managers might be used to a hands-off approach; the Self-Directed IRA shows another path to retirement prosperity.
For more information on opening a Self-Directed IRA account and the steps it requires, be sure to visit the blot at http://www.AmericanIRA.com or call 866-7500-IRA.
About:
American IRA, LLC was established in 2004 by Jim Hitt, CEO in Asheville, NC.
The mission of American IRA is to provide the highest level of customer service in the self-directed retirement industry. Jim Hitt and his team have grown the company to over $400 million in assets under administration by educating the public that their Self-Directed IRA account can invest in a variety of assets such as real estate, private lending, limited liability companies, precious metals and much more.
As a Self-Directed IRA administrator, they are a neutral third party. They do not make any recommendations to any person or entity associated with investments of any type (including financial representatives, investment promoters or companies, or employees, agents or representatives associated with these firms). They are not responsible for and are not bound by any statements, representations, warranties or agreements made by any such person or entity and do not provide any recommendation on the quality profitability or reputability of any investment, individual or company. The term "they" refers to American IRA, located in Asheville and Charlotte, NC.