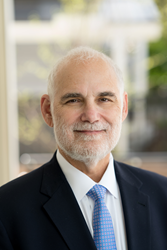 A promissory note is simply an investment that entails a legally-binding contract between a lender and a borrower
CHARLOTTE, N.C. (PRWEB) November 28, 2018
Many investors already know that owning alternative assets through a Self-Directed IRA grants a wide range of freedoms to retirement investing, including owning assets such as real estate and precious metals for the sake of building a retirement nest egg. But there are other assets that investors can own through such a situation—including promissory notes.
One problem: secured and unsecured promissory notes can be difficult to understand. That is why American IRA, a Self-Directed IRA administration firm based in North Carolina, recently took to its blog to explain how these notes work.
"A promissory note is simply an investment that entails a legally-binding contract between a lender and a borrower," noted the post. In the case of using a promissory note through a Self-Directed IRA, the Self-Directed IRA itself is the lender, with the borrower agreeing to repay a certain sum to the IRA during a specified length of time.
Promissory notes are, at their core, financial tools that have been around for centuries. But they are not simple "IOUs," as many investors might think. These notes are often secured by real property such as mortgage notes and trust deeds. If the borrower defaults, the Self-Directed IRA would then be entitled to this collateral.
But that is the case in a secured promissory note. As the post explained, an unsecured promissory note does not pledge any collateral to the Self-Directed IRA in this case. The confidence of the loan is then held strictly in the borrower's ability to repay said loan.
This key difference can mean a tremendous amount of contrast between the two loan types. Investors who are wary of defaulting loans will likely trend toward secured promissory notes—though an unsecured promissory note can also have its place, given that an investor understands the risks.
For more information on these types of investment tools, visit http://www.AmericanIRA.com. Interested parties can contact American IRA by calling 866-7500-IRA.
"About:
American IRA, LLC was established in 2004 by Jim Hitt, CEO in Asheville, NC.
The mission of American IRA is to provide the highest level of customer service in the self-directed retirement industry. Jim Hitt and his team have grown the company to over $400 million in assets under administration by educating the public that their Self-Directed IRA account can invest in a variety of assets such as real estate, private lending, limited liability companies, precious metals and much more.
As a Self-Directed IRA administrator, they are a neutral third party. They do not make any recommendations to any person or entity associated with investments of any type (including financial representatives, investment promoters or companies, or employees, agents or representatives associated with these firms). They are not responsible for and are not bound by any statements, representations, warranties or agreements made by any such person or entity and do not provide any recommendation on the quality profitability or reputability of any investment, individual or company. The term "they" refers to American IRA, located in Asheville and Charlotte, NC."