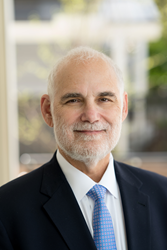 investors can have access to a wide range of diverse assets, including holding stock in private equity investments
ASHEVILLE, N.C. (PRWEB) September 24, 2018
For many investors, the public equities markets—stocks, mostly—are the primary assets held in retirement accounts. But through a Self-Directed IRA, investors can have access to a wide range of diverse assets, including holding stock in private equity investments. Recently, American IRA released a primer on investing in private equity holdings on their website (http://www.AmericanIRA.com).
The post designed for people new to the concept of private equity investing—explained some of the basic terms that investors need to know. For example, private equity is defined as stock ownership not listed on a public exchange. While these are often corporations, they are not necessarily listed as corporations, but may also be limited partnerships and LLCs.
Using a Self-Directed IRA, investors can hold private equity investments legally for retirement investment purposes. However, the article noted that S-Corporations are not available. Also, investors were instructed by the post not to take direct ownership in prohibited investment classes, such as life insurance policies, or collectibles like art and jewelry. Even certain forms of gold and precious metal coins and bullion can be prohibited.
That is why Jim Hitt, American IRA's CEO, noted that there are some limitations for this type of investing. "If investors want to put money in private equity, that can be a great way to realize lots of value for a retirement account," said Jim Hitt. "But there are also a few things worth knowing. That is why we put out this brief primary on what it means to hold private equity through a Self-Directed IRA. We wanted to show the tremendous benefits—benefits like asset diversification—along with the potential pitfalls that investors will want to avoid."
The article wrote that "private equity investing is not for novice investors." Because unlisted securities can be risky, it is important for every investor to do due diligence on an investment before leaping in. Interest parties can read the post at http://www.AmericanIRA.com or call 866-7500-IRA.
"About:
American IRA, LLC was established in 2004 by Jim Hitt, CEO in Asheville, NC.
The mission of American IRA is to provide the highest level of customer service in the self-directed retirement industry. Jim Hitt and his team have grown the company to over $400 million in assets under administration by educating the public that their Self-Directed IRA account can invest in a variety of assets such as real estate, private lending, limited liability companies, precious metals and much more.
As a Self-Directed IRA administrator, they are a neutral third party. They do not make any recommendations to any person or entity associated with investments of any type (including financial representatives, investment promoters or companies, or employees, agents or representatives associated with these firms). They are not responsible for and are not bound by any statements, representations, warranties or agreements made by any such person or entity and do not provide any recommendation on the quality profitability or reputability of any investment, individual or company. The term "they" refers to American IRA, located in Asheville and Charlotte, NC."