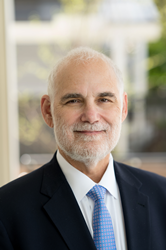 Part of what we do at American IRA and with the blog is to make sure that people are thinking about finances from a strategic perspective
ASHEVILLE, N.C. (PRWEB) April 24, 2019
A new year means new resolutions. With 2019 already off to a start, the Self-Directed IRA administration firm American IRA released a list of 30 new year's resolutions for the benefit of investment and retirement portfolios. The resolutions, as released at the American IRA blog, are typically aimed at Self-Directed IRA owners, but also include general financial planning perspectives.
For example, the first resolution suggested by American IRA: "Review and update beneficiaries on all Self-Directed IRAs and all other retirement accounts, life insurance policies, and annuities." This regular check-up on the state of the accounts is particularly important for anyone who's concerned about their financial legacy; leaving behind Self-Directed IRA assets to a specific beneficiary can have tremendous effects in possibly avoiding many of the probate rules and regulations that make inheriting such assets difficult.
Another resolution, with more of a personal finance bent, including funding an emergency fund. Most experts recommend holding up to three to six months of monthly household expenses. Such a cushion is important in the day of credit cards and financing because an unexpected event—such as a medical event or losing one's job—can cause an unprepared family to have to go into debt to make end's meet. This advice, however, would provide a buffer in any such situation.
"Part of what we do at American IRA and with the blog is to make sure that people are thinking about finances from a strategic perspective," said Jim Hitt, CEO of American IRA. "This post is just one example of that. We gave all sorts of interesting tips that people can use in their new year's resolutions to get some more financial peace in their life and build confidence that the way they are going about creating their financial life is the correct way. And many of these resolutions are easy enough that people can even take on a few of them at a time without any problems."
To view all of the resolutions, visit the American IRA blog at http://www.AmericanIRA.com or call 866-7500-IRA for more information.
"About:
American IRA, LLC was established in 2004 by Jim Hitt, CEO in Asheville, NC.
The mission of American IRA is to provide the highest level of customer service in the self-directed retirement industry. Jim Hitt and his team have grown the company to over $400 million in assets under administration by educating the public that their Self-Directed IRA account can invest in a variety of assets such as real estate, private lending, limited liability companies, precious metals and much more.
As a Self-Directed IRA administrator, they are a neutral third party. They do not make any recommendations to any person or entity associated with investments of any type (including financial representatives, investment promoters or companies, or employees, agents or representatives associated with these firms). They are not responsible for and are not bound by any statements, representations, warranties or agreements made by any such person or entity and do not provide any recommendation on the quality profitability or reputability of any investment, individual or company. The term "they" refers to American IRA, located in Asheville and Charlotte, NC."