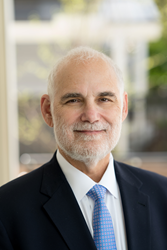 The ability to invest in and hold real estate with these tax protections makes it highly appealing for investors
ASHEVILLE, N.C. (PRWEB) August 29, 2018
Through a Self-Directed IRA, an aspiring retiree can invest in real estate and generate income through collecting rent. This can be a tremendously beneficial way to approach diversification and retirement investing, particularly given the tax protections of an IRA. As American IRA recently noted, multi family real estate is a popular investment with those who hold properties within a Self-Directed IRA.
Because real estate is considered both a tangible and relatively secure asset—one that tends to increase in value if real estate becomes scarce over time—it can be effective for retirement planning. By holding an investment such as a multifamily home within a Self-Directed IRA, investors can not only put money aside for the long-term future but can preserve much of that wealth without seeing it taxed as it would through the traditional means of investing in real estate.
The recent post at American IRA noted that there are a number of tax advantages to investing in multifamily estate through a Self-Directed IRA. For example, eliminating capital gains taxes, income taxes, and dividend taxes associated with the real estate as purchased through traditional means can yield thousands of dollars in legal tax savings. This money would then continue to be held within the Self-Directed IRA, storing even greater value for an investor for retirement.
"People love investing with a Self-Directed IRA," said Jim Hitt, CEO of American IRA. "The ability to invest in and hold real estate with these tax protections makes it highly appealing for investors. And with multifamily real estate, the potential income can be very generous for anyone holding a quality asset like real estate. That means more long-term income for the investor, which in turn helps generate more retirement value."
The recent post at American IRA detailed how this can work, including noting that the IRS has stringent rules for real estate investing. Jim Hitt advises Self-Directed IRA investors to stick to these rules to ensure maximum benefit without penalties.
For more information on multifamily real estate within a Self-Directed IRA, read the blog at http://www.AmericanIRA.com or call 866-7500-IRA.
"About:
American IRA, LLC was established in 2004 by Jim Hitt, CEO in Asheville, NC.
The mission of American IRA is to provide the highest level of customer service in the self-directed retirement industry. Jim Hitt and his team have grown the company to over $400 million in assets under administration by educating the public that their Self-Directed IRA account can invest in a variety of assets such as real estate, private lending, limited liability companies, precious metals and much more.
As a Self-Directed IRA administrator, they are a neutral third party. They do not make any recommendations to any person or entity associated with investments of any type (including financial representatives, investment promoters or companies, or employees, agents or representatives associated with these firms). They are not responsible for and are not bound by any statements, representations, warranties or agreements made by any such person or entity and do not provide any recommendation on the quality profitability or reputability of any investment, individual or company. The term "they" refers to American IRA, located in Asheville and Charlotte, NC."