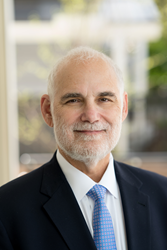 being quick can be key to success and capitalizing on one's opportunities the minute they become available
ASHEVILLE, N.C. (PRWEB) August 31, 2018
"Be quick." That was one of the major pieces of advice from legendary baseball Ted Williams, who told younger players that the keys to his astounding success were simply to watch the ball and to be quick. Now, Jim Hitt of American IRA is applying that same urgency in the world of the Self-Directed Real Estate IRA, recently telling readers of the American IRA blog to "be quick" when it comes to making the right investment.
According to Realtor.com, homes are now spending 32 fewer days on the market than just a few years ago, as the article notes. That means that buyers continue to snatch up properties at an astounding pace, which means that those investors using a Self-Directed Real Estate IRA to build long-term retirement value will have to move quickly to secure high-quality assets for their real estate portfolio. According to the article, investors can utilize a number of strategies to improve their efficiency and jump on rich opportunities when they spring up.
For instance, the post mentions paying cash to help get a deal through quickly. Having cash to buy a home on the spot often gives investors some leverage to negotiate a better price. By using a Self-Directed Real Estate IRA, the article notes, that could mean that investors stand to make more money on the ultimate sale—money that is then retained by the IRA itself.
"With real estate, sometimes the best opportunities are the quickest ones to go," said Jim Hitt. "That means that investors using a Self-Directed Real Estate IRA have to be ready when those opportunities strike. Just as Ted Williams said, being quick can be key to success and capitalizing on one's opportunities the minute they become available."
The article further explores other ways to add "quickness" to a real estate portfolio, such as focusing on homes that may be on the market for a while, or even including a check with an offer.
For more information on the Self-Directed Real Estate IRA, visit the post at http://www.AmericanIRA.com or call 866-7500-IRA.
"About:
American IRA, LLC was established in 2004 by Jim Hitt, CEO in Asheville, NC.
The mission of American IRA is to provide the highest level of customer service in the self-directed retirement industry. Jim Hitt and his team have grown the company to over $400 million in assets under administration by educating the public that their Self-Directed IRA account can invest in a variety of assets such as real estate, private lending, limited liability companies, precious metals and much more.
As a Self-Directed IRA administrator, they are a neutral third party. They do not make any recommendations to any person or entity associated with investments of any type (including financial representatives, investment promoters or companies, or employees, agents or representatives associated with these firms). They are not responsible for and are not bound by any statements, representations, warranties or agreements made by any such person or entity and do not provide any recommendation on the quality profitability or reputability of any investment, individual or company. The term "they" refers to American IRA, located in Asheville and Charlotte, NC."