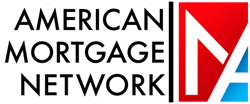 SAN DIEGO (PRWEB) April 20, 2021
Mortgage banker American Mortgage Network (AmNet), a 100% employee-owned company (ESOP), has acquired its first property to develop its real estate portfolio for employee retirement. The company acquired two 1,800-square foot homes on the same lot near downtown Phoenix. It plans to identify more assets in this growing neighborhood which is located at 1018 S 4TH Ave, Phoenix, AZ 85003.
AmNet is unique because it isn't highly leveraged like other 100% ESOPs. The company does not invest in servicing strips. Instead, it is using its profits to grow its real estate portfolio. This fits with AmNet's long-term strategy to build value for employees' retirement. As an asset class, real estate has historically provided a significant hedge against inflation while providing steady cash flow. The company continues to expand the real estate side of the business by focusing on the multi-family market.
"We're excited about the growth in the real estate side of the ESOP," said Joseph S. Restivo, President, CEO and Co-Founder of AmNet. "Our first purchase is a significant milestone for our employee-owners and a big step forward in our strategy. It aligns with our goal to ensure we have income-generating assets for employees when they retire. We are extremely proud of what this represents and clearly demonstrates that not all ESOPs are created equally."
In 2020, AmNet's growth exceeded 900%, year over year. Beginning with five employee-owners, it is now a team of over 125 professionals. AmNet is licensed in 32 states. The company's Web-based technology allows it to operate from anywhere in the United States.
About ESOP American Mortgage Network
American Mortgage Network (AmNet) is a 100% employee-owned company (ESOP) whose core business is originating primary residential mortgages. AmNet offers a full suite of purchase and refinancing products. It is a recognized leader in the VA market. AmNet targets all qualified borrowers for product offerings and is committed to fair lending practices. The company is now licensed in 32 states. Visit us to learn more at: https://amnetmtg.com/.
Media Contact:
Corinne Forti, PR & Communications
Corinne.forti@amnetmtg.com
805.368.8665