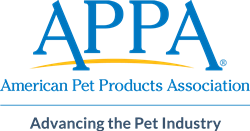 STAMFORD, Conn. (PRWEB) October 07, 2021
With Halloween around the corner and fall officially in full swing, The American Pet Products Association (APPA) is providing pet owners with a sneak peek at the best spooky, autumnal pet products this October.
"Twenty-two percent of pet owners surveyed in the 2021-2022 APPA National Pet Owners Survey reported they currently own holiday costumes for their pets, and Halloween is becoming an increasingly popular holiday among the pet care community for purchasing gifts," said APPA President & CEO Steve King. "Halloween is a great time to treat (not trick!) your pet and try out some new products, from pumpkin spice eats to pet costumes, accessories, and more."
Read on for a list of Halloween- and fall-themed pet products, courtesy of APPA members:
Bocce's Bakery Nutty Mummies Biscuits & Pumpk'n Spice Soft & Chewy Treats
Bocce's Bakery is providing the perfect Halloween treat for hungry pups. Delicious, fun, and flavorful, Nutty Mummies Biscuits are made with only three ingredients: roasted peanut butter, fresh banana, and soothing oat flour. The Pumpk'n Spice Soft & Chewy Treats are baked without additives or artificial ingredients and give dogs a true taste of fall!
Price: $5.50
Royal Animals Magic Dragon Halloween Costume
Dress your pet to impress this Halloween with the Magic Dragon Costume by Royal Animals. The detailed green body has padded humps for scales, bulging eyes, and a long yellow tail. The detachable headpiece includes slits for ears and adjustable Velcro closures to ensure the costume easily fits dogs of all sizes. This get-up is hand washable and can provide family fun for years to come!
Price: $12.00
Einstein Pets Love Bites & Pumpkin Time Treats
No tricks here – Pumpkin Time Chews & Love Bites by Einstein Pets are ideal treats for Halloween. Baked in small batches in the U.S. using the world's finest ingredients, these bites are made with farm-fresh flavors, perfect for the holiday season.
Price: $7.95-$10.99
Up Country Dog Collars
Up Country's Halloween-themed collars and leashes make for the perfect "costumes" for pets without the hassle. With five fabulous designs to choose from, your pup will be celebrating the fall season in style and comfort.
Price: $23.00
Skout's Honor Grooming Essentials Kit
The Grooming Essentials Kit by Skout's Honor will ensure your pet is fresh as can be this fall. The kit includes the company's scientifically proven Probiotic Shampoo + Conditioner and Probiotic Deodorizer. These formulas are designed to support a healthy microbiome to defend against common skin problems and help give your pet a naturally balanced and healthier-looking skin and coat.
Price: $12.99-$20.99
Evolve Oven Baked Pumpkin & Spice Flavor Latte Biscuits
Have you dreamed of enjoying your favorite fall-inspired drink alongside your pet? Evolve has the answer: its Pumpkin & Spice Flavor Latte Biscuits are full of real pumpkin and delicious spices that your dog will love. These limited edition treats, made without artificial flavors or preservatives, are the perfect way to ring in the fall season. They're even shaped like real lattes!
Price: $3.99
Progility Single Serve Calming Chews
Progility Single Serve Calming Chews by Nootie can help ease your dog's stress caused by constant doorbell ringing and costumed trick-or-treaters on Halloween. These single serve treats are made with melatonin and work within 30 minutes, helping calm your pup in no time.
Price: $2.99
Pet House Pumpkin Spice Candle
The new Pumpkin Spice Candle by Pet House will have your house smelling like fall with a blend of pumpkin, cinnamon sugar, maple butter, and vanilla bean. The candles are phthalate-, paraben-, and dye-free, made with 100% natural soy wax and 100% cotton wicks, specially formulated to freshen pet-loving homes by eliminating 99% of pet odors.
Price: $21.99
DuckyWorld Products Yeowww!-loween Pumpkin
Filled with Yeowww! organically grown catnip by DuckyWorld Products, this 3-inch pumpkin toy is filled with U.S.-grown catnip, keeping your cat calm, happy, and entertained throughout the fall season. The toy is made in the U.S. with durable cotton twill fabric and colored with non-bleed vegetable-based dyes.
Price: $9.88
Quick Tag Pet Tags Halloween Collection
Quick Tag is the original in-store engraved pet tag. The Quick Tag Halloween collection includes vibrant, festive designs that will have your pets looking their best while ensuring they always find their way home.
Price: $5.50-$6.35
Lulubelles Power Plush Kookie Korn and Witch Hat
For pet parents looking for Halloween-themed toys, try Lulubelles's Power Plush Kookie Korn and Witch Hat pet toys. These baby soft plush toys are produced with an extra layer of durable mesh to ensure they withstand biting and chewing from even the scrappiest of pups. The whimsical toys will quickly become your dog's favorite and will get the whole house in the Halloween spirit!
Price: $10.99-$12.99
Old Mother Hubbard Natural Creepy Crunchers! P-Nuttier Treats
Searching for a healthy Halloween treat for your dog this October? Look no further than Old Mother Hubbard Natural Creepy Crunchers! P-Nuttier Treats. These mini skeleton bone-shaped biscuits are naturally flavored with wholesome ingredients like peanut butter and molasses, making these treats both healthy and heartfelt.
Price: $4.99
WHIMZEES® Fall Dental Chews
WHIMZEES® Fall Dental Chews are the perfect tasty treat to help improve dogs' dental hygiene. Available in unique pumpkin and leaf shapes, these treats are easy-to-digest, vegetarian, and gluten-free to help reduce plaque buildup and freshen breath, with vitamins and antioxidants to promote overall pet wellness.
Price: $9.99
For more information, product samples, images or interview opportunities, please email APPA@fwv-us.com.
ABOUT THE AMERICAN PET PRODUCTS ASSOCIATION
The American Pet Products Association (APPA) is the leading trade association serving the interests of the pet products industry since 1958. APPA membership includes nearly 1,000 pet product manufacturers, their representatives, importers and livestock suppliers representing both large corporations and growing business enterprises. APPA's mission is to promote, develop and advance pet ownership and the pet product industry and to provide the services necessary to help its members prosper. APPA is also proud to grow and support the industry through the following APPA Gives Back initiatives: Pets Add Life (PAL), the Human Animal Bond Research Institute (HABRI), Tony La Russa's Animal Rescue Foundation (ARF) Pets and Vets Program, the Pet Industry Joint Advisory Council (PIJAC) and Pet Care Trust and Pets in the Classroom. Visit AmericanPetProducts.org for more information, and follow us on Facebook, Instagram, LinkedIn, Twitter and YouTube.