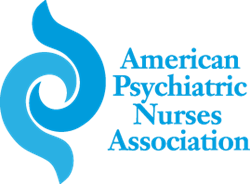 FALLS CHURCH, Va. (PRWEB) October 16, 2018
With suicide as the tenth leading cause of death in the United States and a major public health problem (1), the American Psychiatric Nurses Association (APNA) has released a new training to equip nurses working in acute care settings to keep patients at risk for suicide safe. Though deaths by suicide in hospital settings are preventable, a recent survey of 15,000 health and behavioral health care staff indicated that, among those who interact with patients, only half had received training in suicide screening or risk assessment, and only one-third felt strongly that they had the knowledge, skill, confidence, and comfort in providing care for individuals at risk for suicide. (2) This training works to leverage the power of nurses -- members of one of the most trusted professions in America-- in order to save lives.
"Through this training, more nurses will be empowered to take an important step in preventing suicide and offering hope to those in need," says American Psychiatric Nurses Association President Linda Beeber, PhD, PMHCNS-BC, FAAN. "Nurses who work in acute care settings play a vital role in identifying those at risk for suicide and prevention. We also know, however, that nurses who work in acute care settings are already filling extremely demanding roles. That is why this training has been created with simple and quick steps that nurses can take during an initial patient assessment in order to address this vital concern."
Created by a panel of psychiatric-mental health nurse experts in the field of suicide prevention and a representative from the Academy of Medical-Surgical Nurses, the APNA Competency-Based Training for Suicide Prevention – Acute Care Settings draws upon the most current available evidence to provide best practices and actionable steps that nurses working in acute care settings can take as they provide care to patients who may be at risk for suicide. This 1.5 hour training is available to institutions across the US to lease in order to enable their nursing staff to:

Understand the phenomenon of suicide.
Complete a suicide risk assessment using a newly-developed APNA algorithm.
Communicate the risk assessment and warning signs in written and verbal form to the healthcare team members.
Assess the environment for hazards (e.g. ligature risks) based on unit and personal levels.
Develop an initial shared safety plan.
Earn 1.5 continuing nursing education contact hours.
The APNA Competency-Based Training for Suicide Prevention – Acute Care Settings is based on selected APNA Psychiatric Nurse Essential Competencies for Assessment and Management of Individuals at Risk for Suicide. These competencies were released in 2015 and are the first on assessment and management of suicide risk specifically developed for psychiatric-mental health registered nurses (3). More information for those interested in bringing the program to their institution is available at http://www.apna.org/acute-care-suicide-prevention.
The American Psychiatric Nurses Association is a national professional membership organization committed to the specialty practice of psychiatric-mental health nursing and wellness promotion, prevention of mental health problems and the care and treatment of persons with psychiatric disorders. APNA's membership is inclusive of all psychiatric mental health registered nurses including associate degree, baccalaureate, advanced practice (comprised of clinical nurse specialists and psychiatric nurse practitioners), and nurse scientists and academicians (PhD). APNA serves as a resource for psychiatric mental health nurses to engage in networking, education, and the dissemination of research. The American Psychiatric Nurses Association is accredited with distinction as a provider of continuing nursing education by the American Nurses Credentialing Center's Commission on Accreditation.
1. Centers for Disease Control and Prevention. (2015). National suicide statistics at a glance. Retrieved from http://www.cdc.gov/ViolencePrevention/pdf/Suicide-DataSheet-a.pdf
2. Substance Abuse and Mental Health Services Administration (17 September, 2018). Assessing Workforce Readiness to Provide Comprehensive Suicide Care. Retrieved from: https://content.govdelivery.com/accounts/USSAMHSA/bulletins/20caf20
3. Puntil C., York J., Limandri B., Greene P., Arauz E., Hobbs D. (2013).Competency-based training for PMH nurse generalists: Inpatient intervention and prevention of suicide. Journal of the American Psychiatric Nurses Association, 19,205-210. 10.1177/1078390313496275