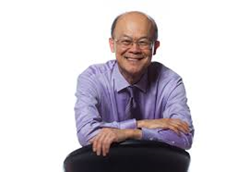 The ARN's patent doesn't claim the right to annatto tocotrienols, but to the process of extraction.
HADLEY, Mass. (PRWEB) July 18, 2019
A patent infringement lawsuit filed by American River Nutrition, LLC (ARN), manufacturer of DeltaGold® tocotrienols, against one U.S. and two Chinese companies will move forward after a federal court denied the defendants' motion to dismiss the complaint. ARN's patent-in-suit claims a method of forming tocotrienol compositions from a byproduct generated from the process of extracting annatto colorant from annatto plant seeds. Tocotrienols have proven effective in the treatment of many diseases, including cancer.
On June 20th, the U.S. District Court, Central District of California (Case No. 8:18-cv-02201-JLS-JDE) rejected the defendants' contention that ARN's patent claims were "directed at obtaining naturally-occurring compositions" and, therefore, were not patent-eligible subject matter. In denying the motion to dismiss, District Court Judge Josephine L. Staton found that the patent was directed at a method for obtaining a tocotrienol composition, not a method for detecting the composition. "For process claims, it does not usually matter that the end product is patent-ineligible because such claims are directed to better ways of yielding the end product and not to the product itself," said Judge Staton in her opinion.
American River Nutrition, LLC filed suit on December 12th, 2018 against BEIJING GINGKO GROUP BIOLOGICAL TECHNOLOGY CO., LTD and JIANGSU XIXIN VITAMIN CO., LTD., both Chinese Limited Companies; and JINKE GROUP USA INC. d/b/a BEIJING GINGKO GROUP NORTH AMERICA, a California corporation (collectively, "BGG") alleging that the BGG's manufacture, importing from China, and then selling of its TheraPrimeE® line of annatto tocotrienol in the United States infringed upon and induced others to infringe upon ARN's patent (U.S. Patent No. 6,350,453 B1.)
"The court recognized that ARN's patent doesn't claim the right to annatto tocotrienols, but to a process for extracting tocotrienols from the waste product that's generated from other processing of the annatto plant seed, and that process is patent-eligible," said Dr. Barrie Tan, President of ARN.
Vitamin E, in the form of alpha-tocopherol, was discovered in the 1920s, but it was not until the 1960s that tocotrienols were assessed to be part of the Vitamin E family. After numerous studies, both pre-clinical and clinical, annatto-derived tocotrienols were shown to have superior functions to tocopherols. Dr. Tan, a vitamin E expert for the last 35 years, developed a process to extract tocotrienols from annatto, a South American plant with the highest known content of the most potent vitamin E component – delta-tocotrienol.
Dr. Tan's tocotrienol research has led to crucial discoveries about the compound's varied benefits, such as lipid and inflammation management, protecting bone health and treating non-alcoholic fatty liver disease. According to a recent study of advanced stage ovarian cancer patients conducted at Denmark's Vejle Hospital and published in Pharmacological Research, delta-tocotrienol from annatto, in combination with standard chemotherapy, was shown to prolong and improve the quality of patients' lives.
About Delta-Tocotrienol
Delta-tocotrienol is part of the vitamin E family, which consists of eight separate but related molecules: four tocopherols (alpha, beta, gamma, delta) and four tocotrienols (alpha, beta, gamma, delta). Although tocotrienols are derived from various sources, annatto is preferred due to its high content of the potent delta-tocotrienol isomer, and its inherent success in clinical trials.
About American River Nutrition
American River Nutrition, founded in 1998, is the producer of DeltaGold® tocotrienols, the most beneficial form of vitamin E for cardiovascular health, as well as other health benefits. The company is led by Dr. Barrie Tan, a pioneering scientist and researcher credited with identifying the primary sources of plant-based tocotrienols, including rice, palm & the virtually 100% tocotrienol-producing annatto plant. American River products are manufactured in the U.S. using a patented process leading to the purest form of natural tocotrienols available. http://americanrivernutrition.com/
Media Contact:
Anne Trias
anne@american-river.com
Phone: 413-253-3449